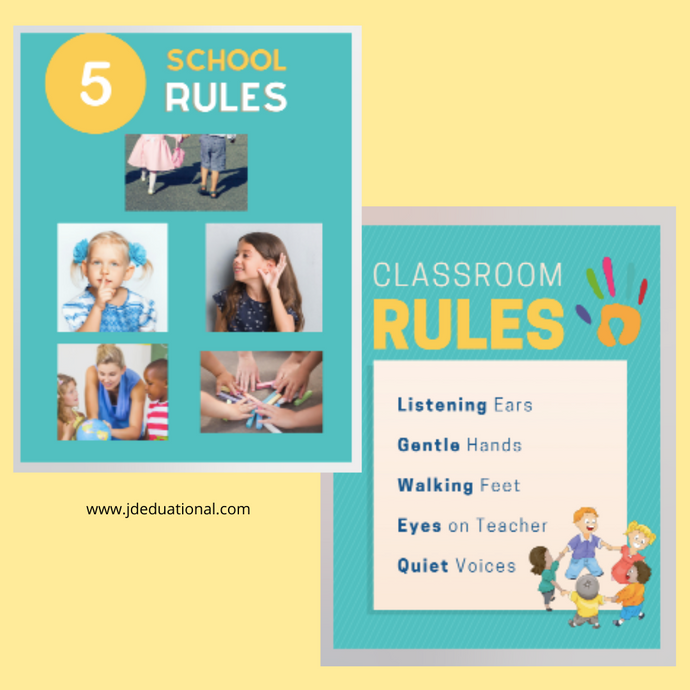 Preschool Classroom Rules
This is a 2-page PDF that is delivered to you via email immediately upon purchase.
Having classroom rules helps kids understand what expectations are starting at the beginning of the school year!
These 5 Classroom rules are phrased in a way to tell our kids what to do! There is significant research stating that when we tell kids what to do instead of "what not to do" they listen much faster! 
Print out these posters and hang them anywhere in your classroom. Feel free to laminate and to also send copies home with parents so they know what your school rules are and can also use them at home. 
There are two posters - one has the written rules and the other has the visual pictures of the rules. Young children are visual learners, and just by pointing to a pictures, they will understand what they should be doing!