Join Sammy As He Teaches: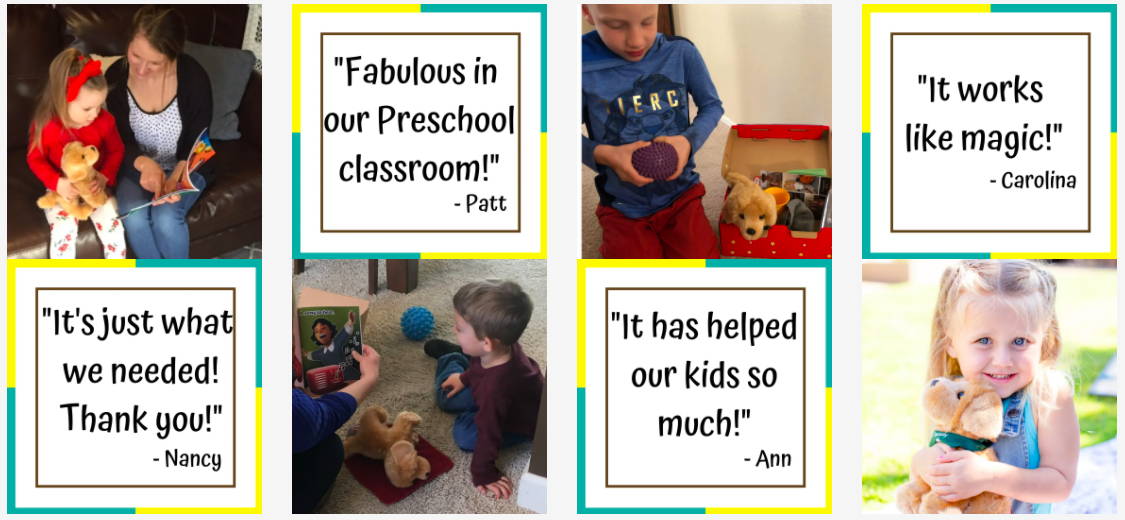 The Soothing Sammy Series was created by Jeana Kinne, a veteran preschool teacher and director. She has over 18 years of experience in the Early Childhood Education field. Her Bachelors Degree is in Child Development and her Masters Degree is in Early Childhood Education.
She has spent over 10 years as a coach, working with Parents and Preschool Teachers, and another 10 years working with infants and toddlers with special needs.
Her goal is for all children to have access to quality learning opportunities that support academic, social and emotional development.
Join the party! Follow us on Facebook.
Anywhere in the Continental U.S.
Contact us at: Support@JDEducational.com
50% of all profits "The Search for Sammy" purchases are donated to Search and Rescue Volunteer Teams.