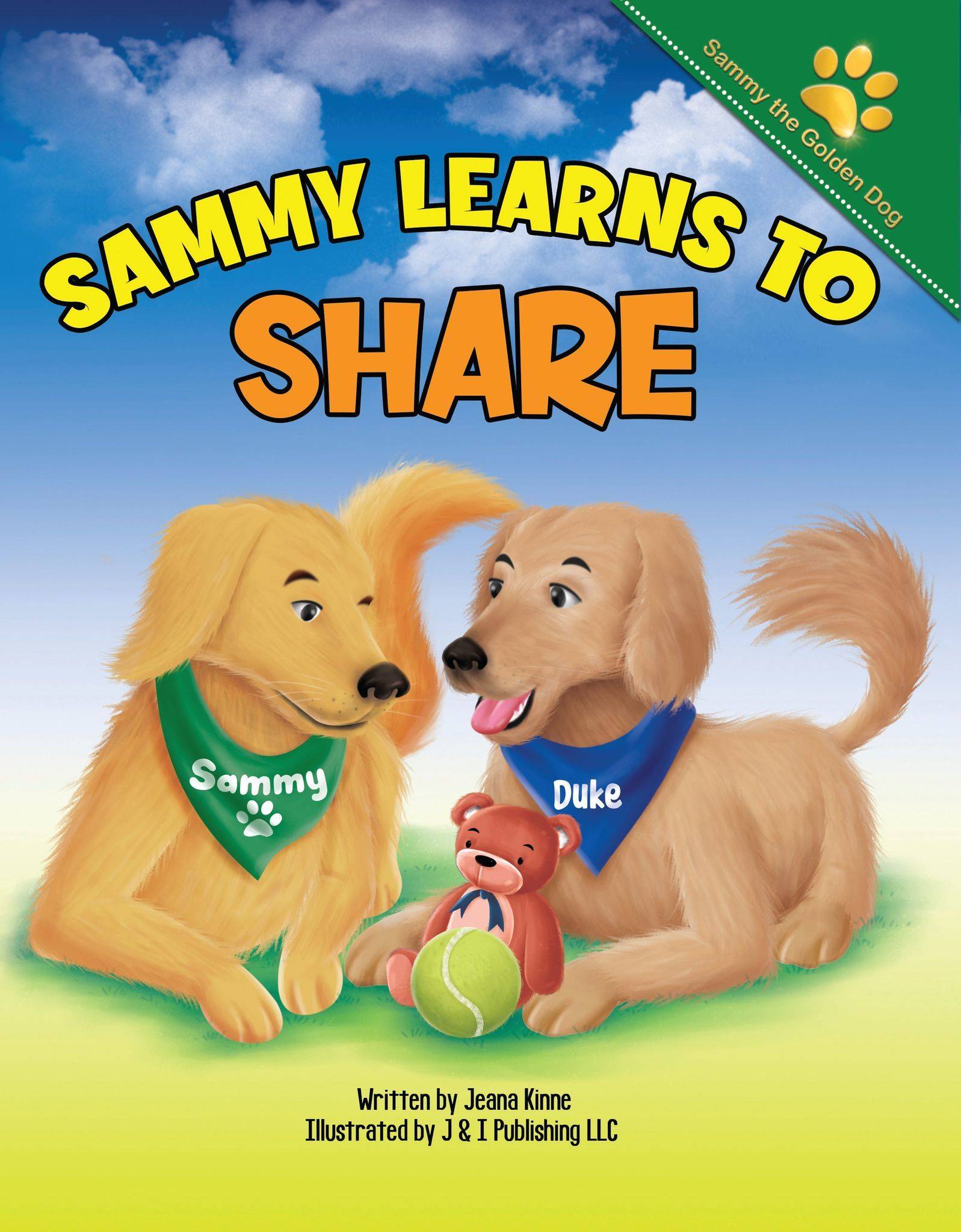 Join Sammy, the golden retriever, as he learns how to take turns with his best friend, Duke! This colorful rhyming book brings a positive spin to sharing, teaching young children patience while building friendships.
Sammy loves his stuffed bear and plays with him all of the time. During a play date, Duke wants a turn with Bear, but Sammy doesn't want to share! Sammy learns that sharing isn't that bad as he plays with his other toy, Mr. Moose, while he waits for a turn! This story is perfect for teaching children how to share their space and toys with friends, siblings and family members.
Use the tips and resources in the back of this book to encourage your child to share using their very own turn card and a turn-taking list!
Sammy Learns to Share is part of the Sammy the Golden Dog series.
AMAZING BOOK! "This is another fun Sammy story with adorable illustrations and we get to meet some new friends (Duke and Poppy) too! It's a wonderful story to read and then discuss fairness and sharing with your little one(s), and even has extra ideas and activities at the end of the story to extend and practice those concepts!" - Ashlie