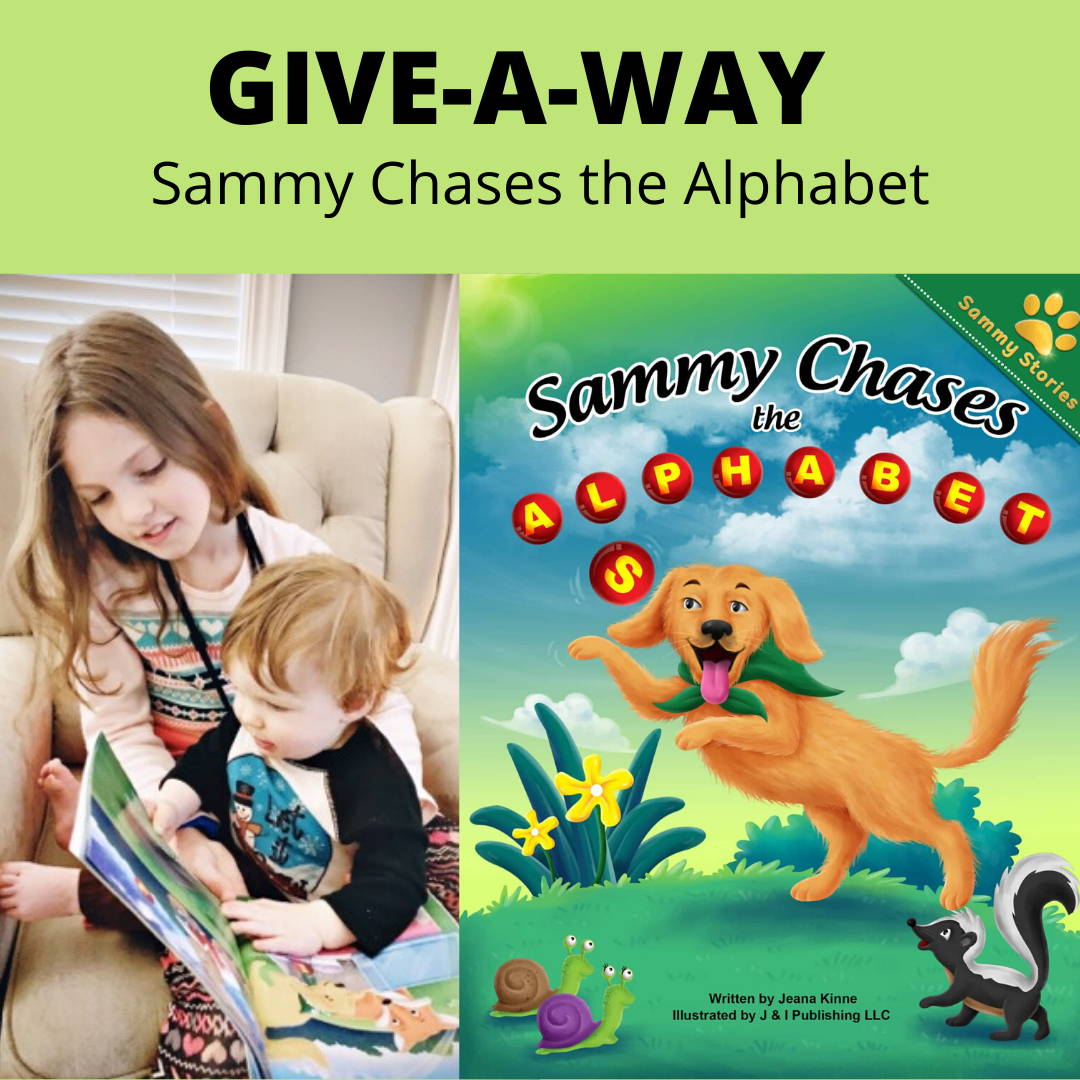 Win your very own copy of "Sammy Chases the Alphabet" by Jeana Kinne.

It's time for an alphabet adventure as Sammy, the golden retriever, searches for the alphabet around his favorite place to play fetch, his farm! Determined to find every letter, Sammy encounters his friends doing some silly things, including a cow having a birthday party and some muddy pigs dancing a jig!
Your child will have a blast helping Sammy find them all!Sammy supports a love of learning by teaching children speech and cognitive skills in a fun way. The upbeat, rhyming phrases will capture your child's attention, enticing them to read the book over and over again with excitement!

Enter your email below to win and you will immediately receive an email with some super fun FREE Sammy Alphabet Games!
Jeana Kinne received her Masters Degree in Early Childhood Education and has over 16 years of experience working in a variety of positions within the Early Childhood field.
She has worked as a Parent Educator, Preschool Director, and currently works with children with special needs.
Jeana's goal is to provide families and Preschool Teachers with fun and engaging ways to teach young children important skills.
Sammy, a golden retriever, was inspired by Jeana's sweet golden, Kona.