"Sammy Chases the Alphabet!"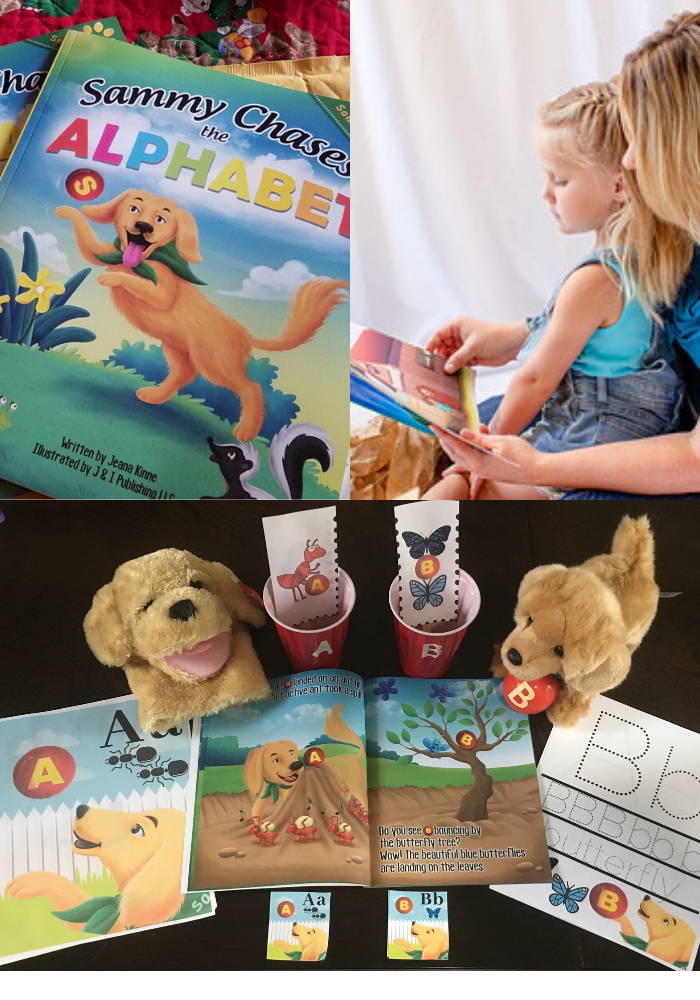 Your kids will have the time of their lives playing fetch with Sammy, the golden retriever!

As your child helps Sammy search for letters on the farm, they will learn what each letter looks and sounds like.
The upbeat, rhyming phrases, will capture your child's attention, enticing them to read the book over and over again with excitement!
"There goes T by the squirrel in the tree!
It's traveling towards the tortoise who's looking at me."
SO CREATIVE!
"My kids thought it was a fun way to teach the alphabet. I loved the creativity behind it! " - Tristan
AMAZING BOOK!
"My niece loved loved the bright and colorful illustrations! What a great way to learn the alphabet! Great book" - Sheradin
CUTE & COLORFUL!
"Kids will engage in the detailed illustrations and have their attention held until the end. Perfect for a group story-time or a night-time read before bed. We love Sammy!" - Susan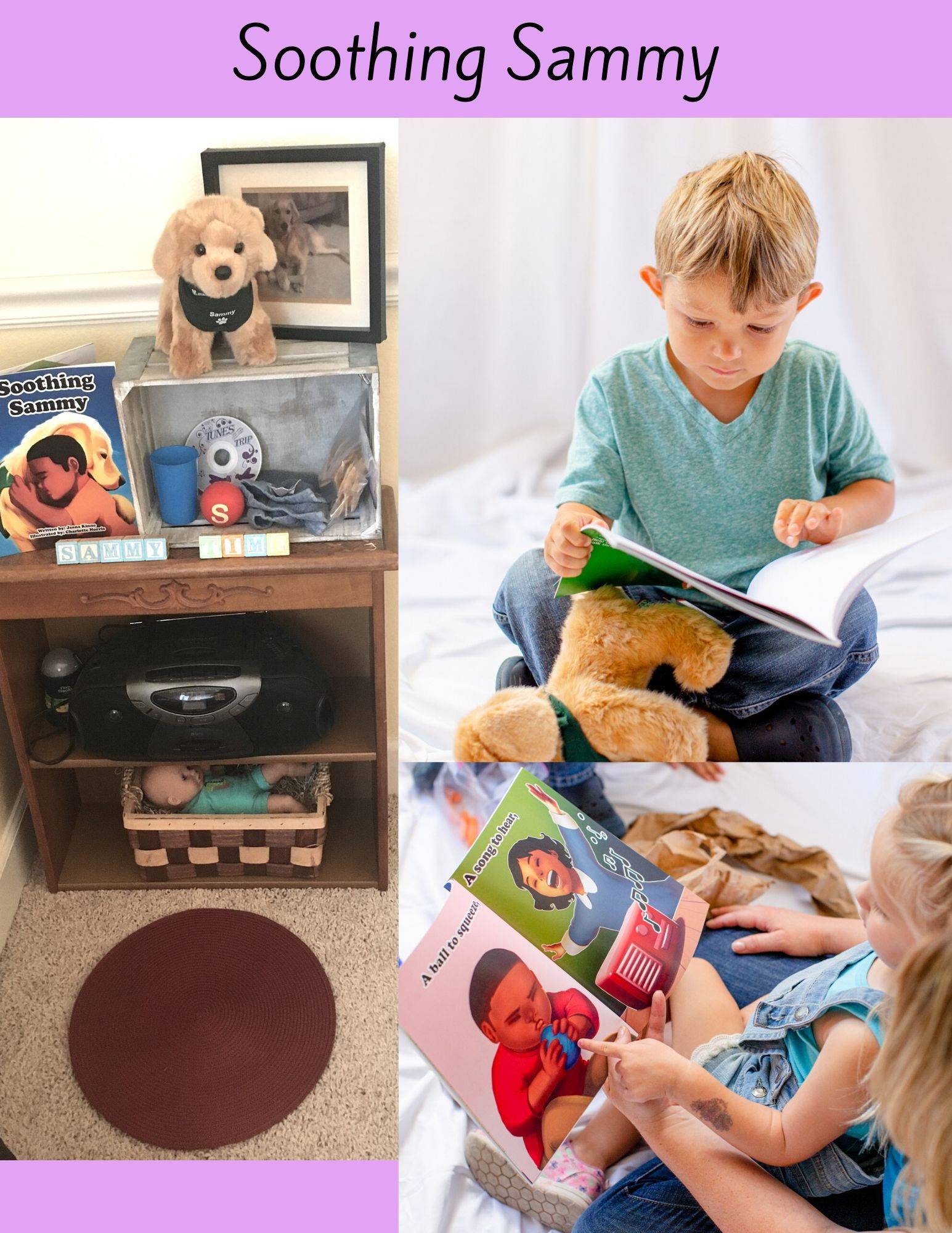 Teach children how to calm down and manage their emotions in a playful way!
We all have opinions! Does your precious angel express theirs in a "loud" way?
Like yesterday when they stomped away because you had white cheese instead of yellow.
Or when their friend wanted the red ball that they were playing with.
Children aren't born knowing how to manage their emotions.Instead, they loose control of their BIG feelings.
But it doesn't have to be this way!
Soothing Sammy teaches young children, ages 3 through 8, how to calm down and problem-solve, so 99% of tantrums can be avoided!