A Lost and Found Adventure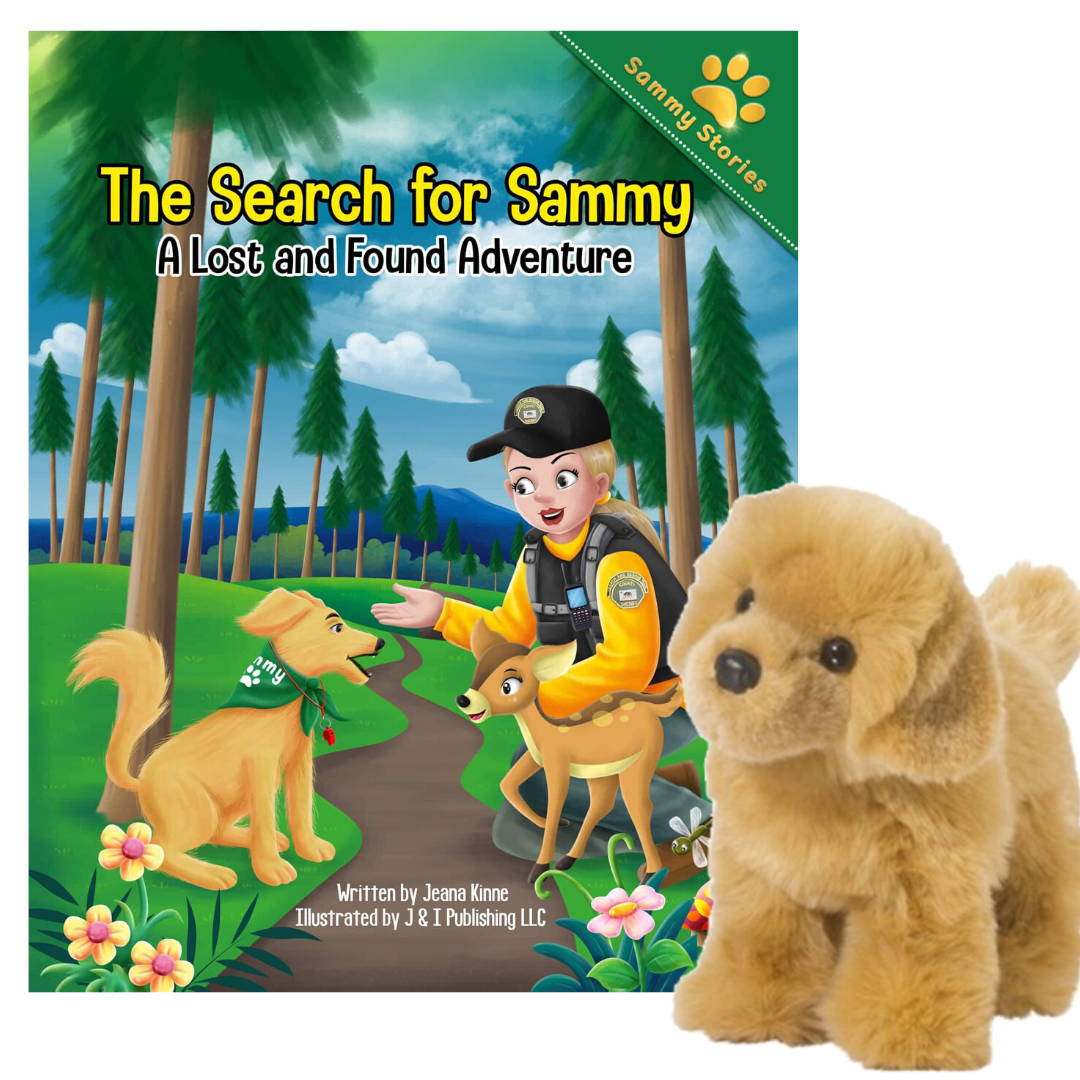 Sammy, the golden retriever, loves to play fetch at his favorite park. One day, he chased a ball into the forbidden woods! Before he knew it, Sammy didn't know where he was. Luckily, his mom taught him how to stay safe if he ever got lost. Sammy meets a variety of forest animals that keep him safe until the Search and Rescue Team find him.
This rhyming story filled with colorful images and bonus games, will teach your child what to do if they get lost.

A portion of all proceeds from the sale of this book will be donated to Search and Rescue volunteers to fun essential trainings and equipment.
"The Search for Sammy" is part of the Sammy Book Series.

"My 4-year old stayed focused while I read it and enjoyed the whole story!" - Carla

Interview with a Search Volunteer:Simple ways to teach kids how to stay safe if they ever are lost:
For more information about how these wonderful volunteers participate in local and statewide searches, visit their website at:
Follow them on Facebook here: