Welcome to "Sammy Stories"
Sammy, the golden retriever, is the main character of the "Sammy Stories" children's books. Sammy teaches children important lessons through colorful and engaging books, along with simple games.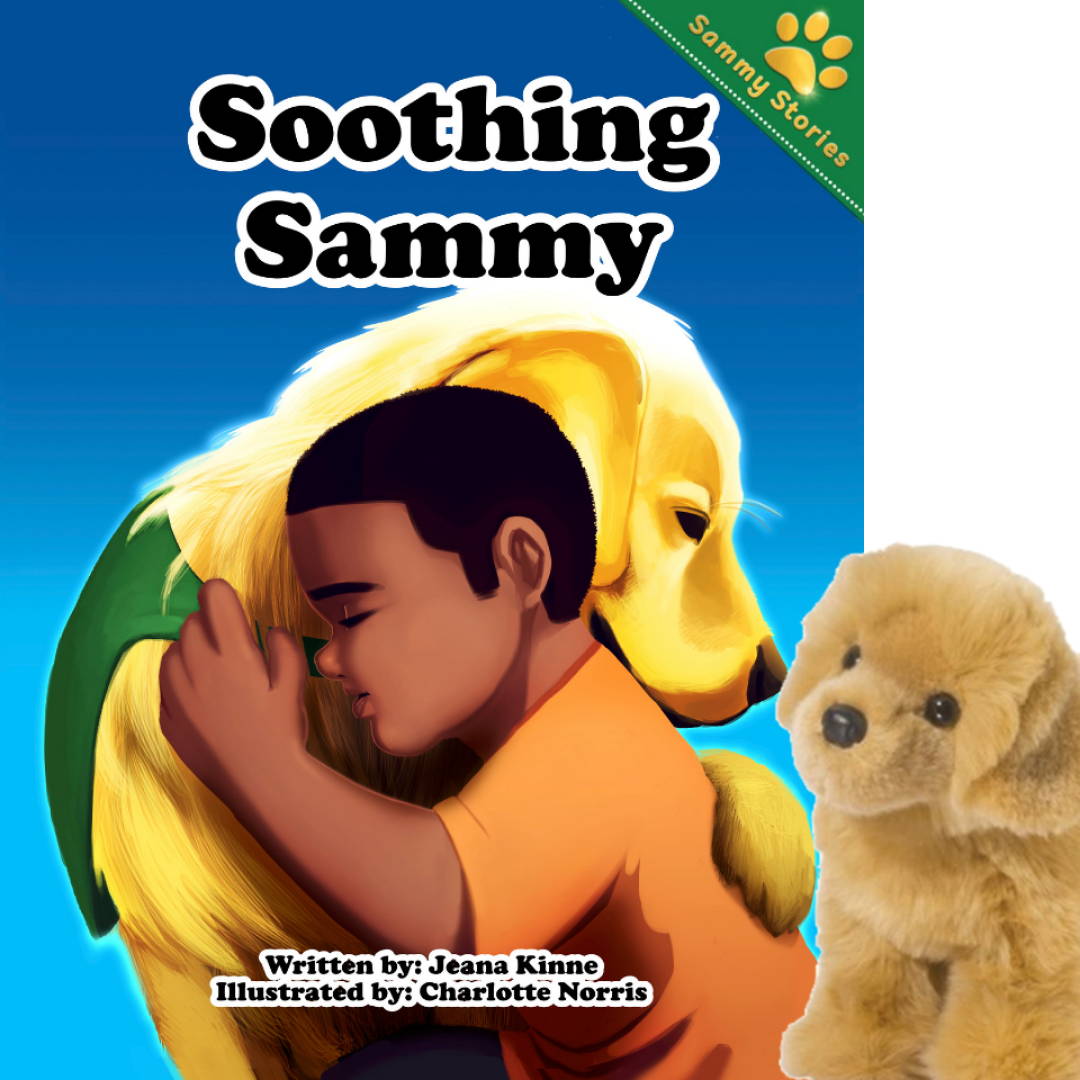 Teaching children how to calm down, preventing tantrums.
Sammy Chases the Alphabet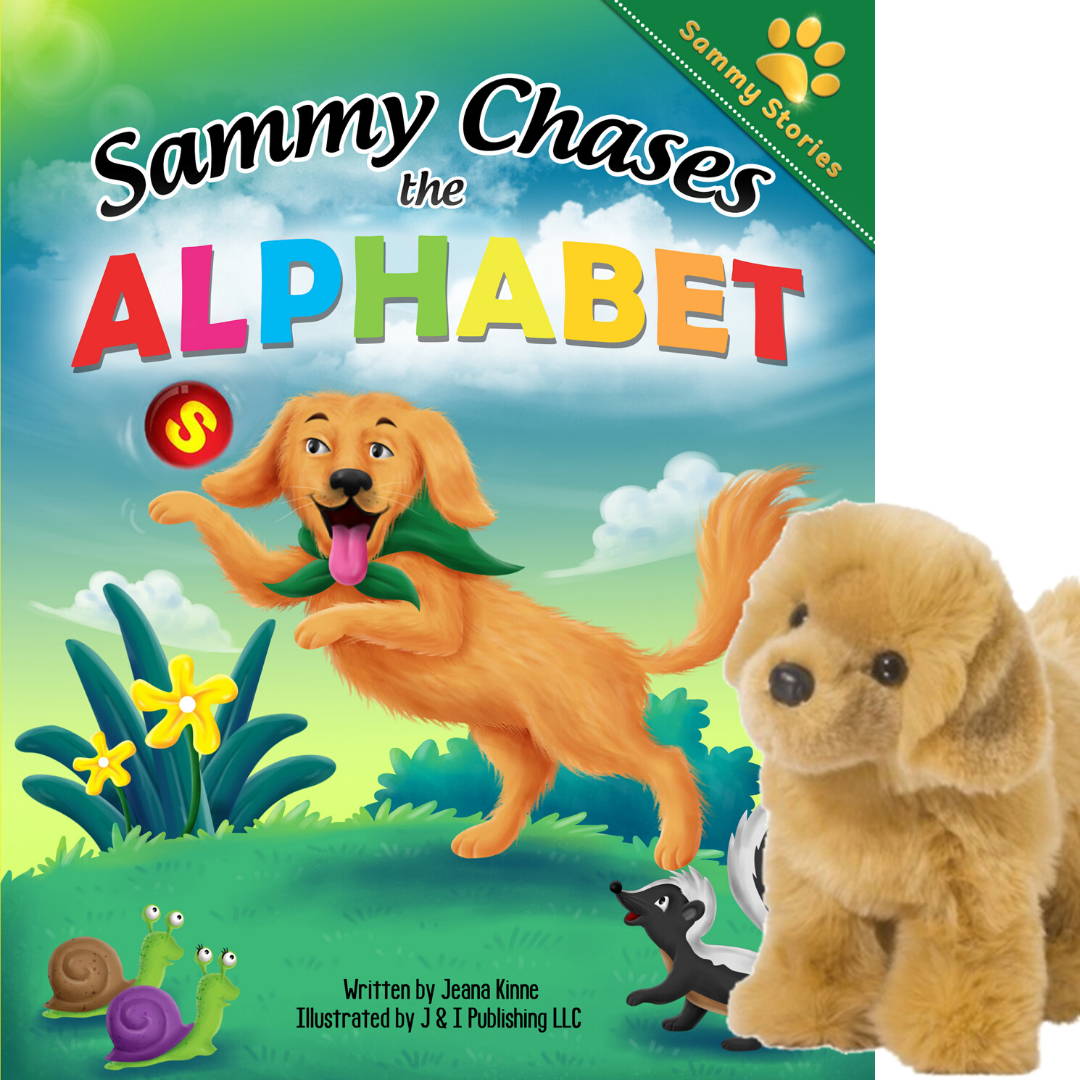 Teaching the alphabet and pre-reading skills through play.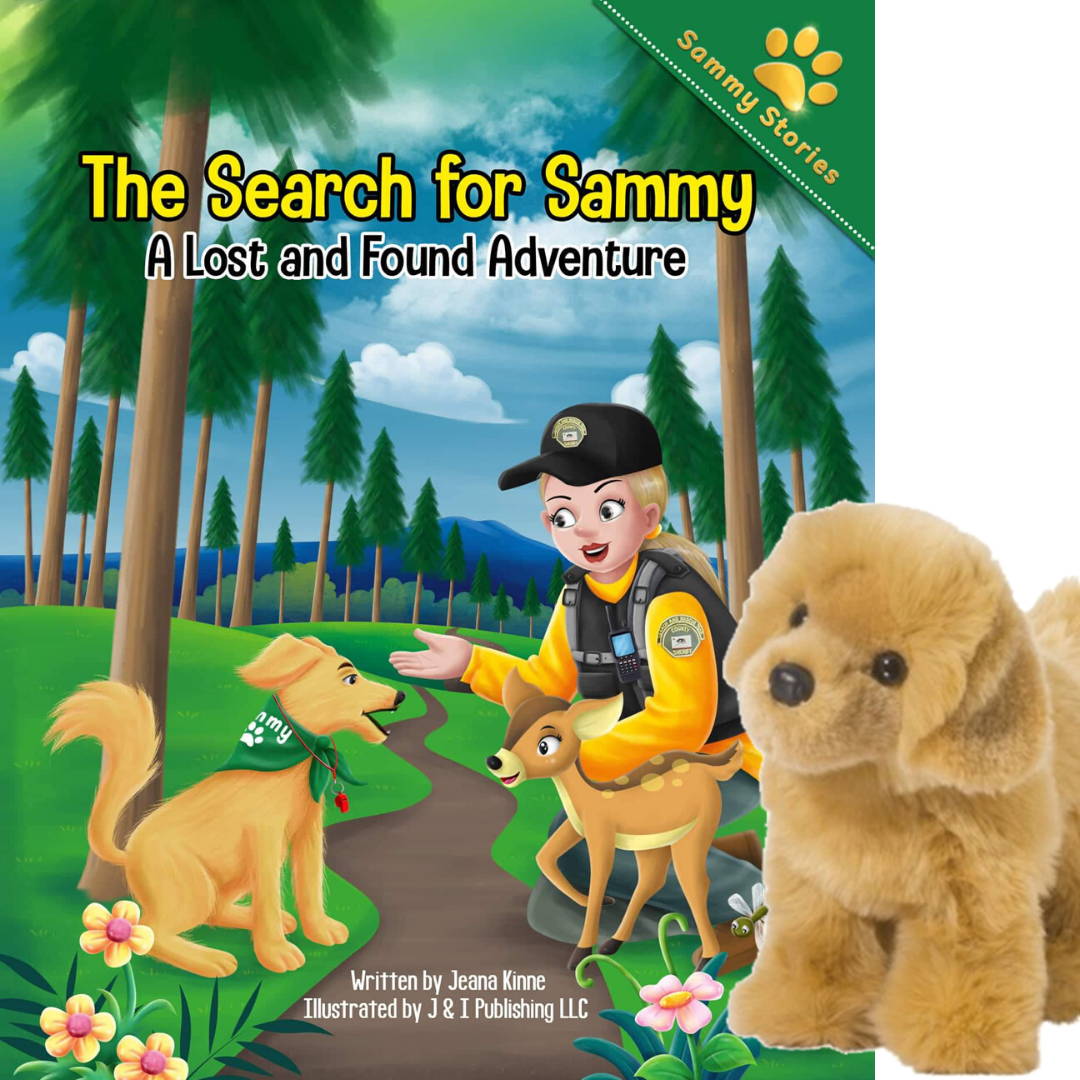 Teaching children what to do if they become lost.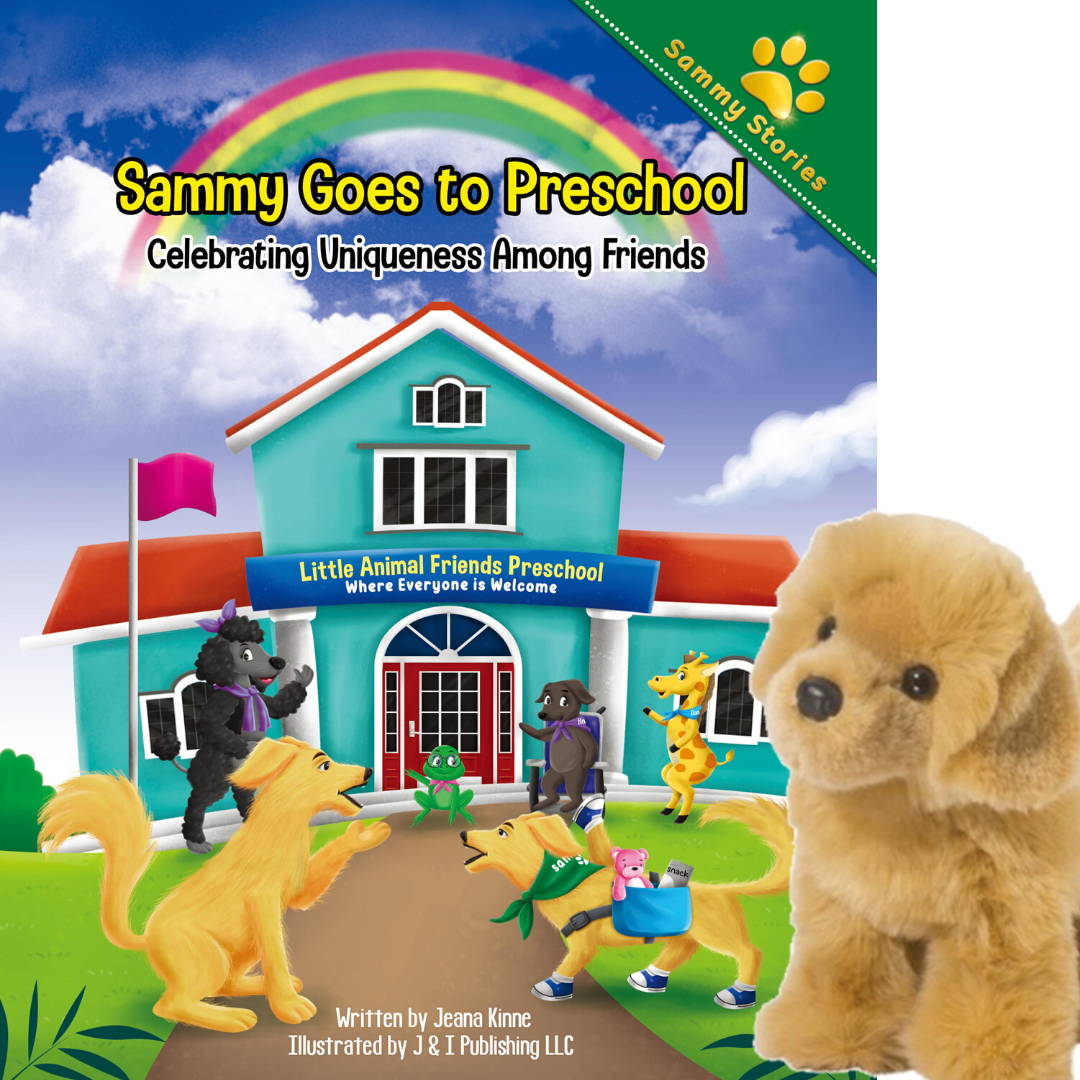 Teaching children that every one is unique and special.
Jeana Kinne received her Masters Degree in Early Childhood Education and has over 16 years of experience working in a variety of positions within the Early Childhood field.
She has worked as a Parent Educator, Preschool Director, and currently works with children with special needs.
Jeana's goal is to provide families and Preschool Teachers with fun and engaging ways to teach young children important skills.
Sammy, a golden retriever, was inspired by Jeana's sweet golden, Kona.