Would You Like to Prevent Your Child's Next Meltdown?
We all have opinions! Does your precious angel express theirs in a "loud" way?
Like yesterday when he stomped away because you had white cheese instead of yellow.
Or when she sprawled across the floor because she wanted the blue car her sister had.
What if your child could:
* Calm down on their own.
* Communicate their feelings.
* Problem-solve.
Yes, it is possible! Children aren't born knowing how to respond to their BIG feelings.
It is up to us to show them how.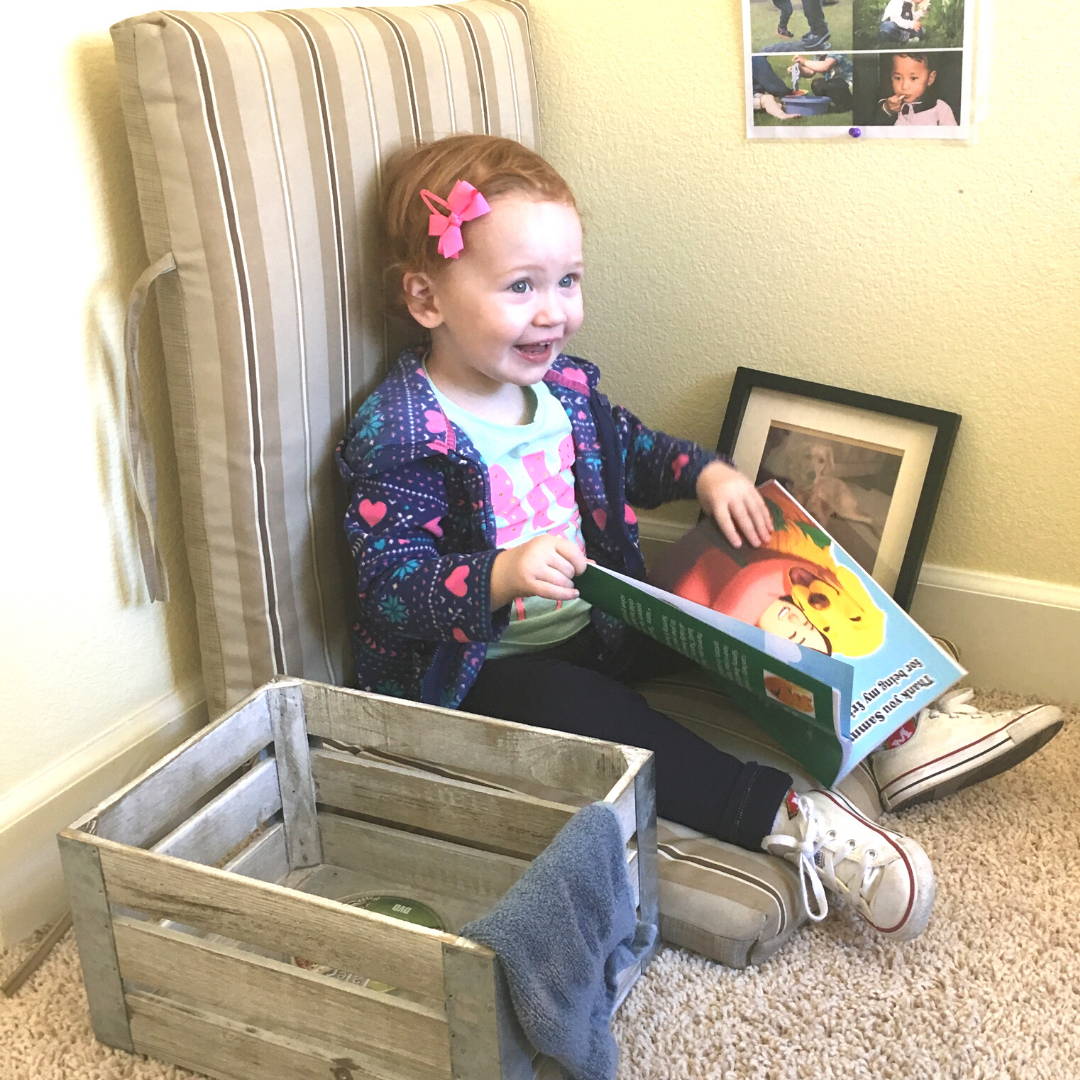 "Sammy Time"- The Simple Calm Down Solution for Preschoolers
"Soothing Sammy" Simple 4-Step Solution: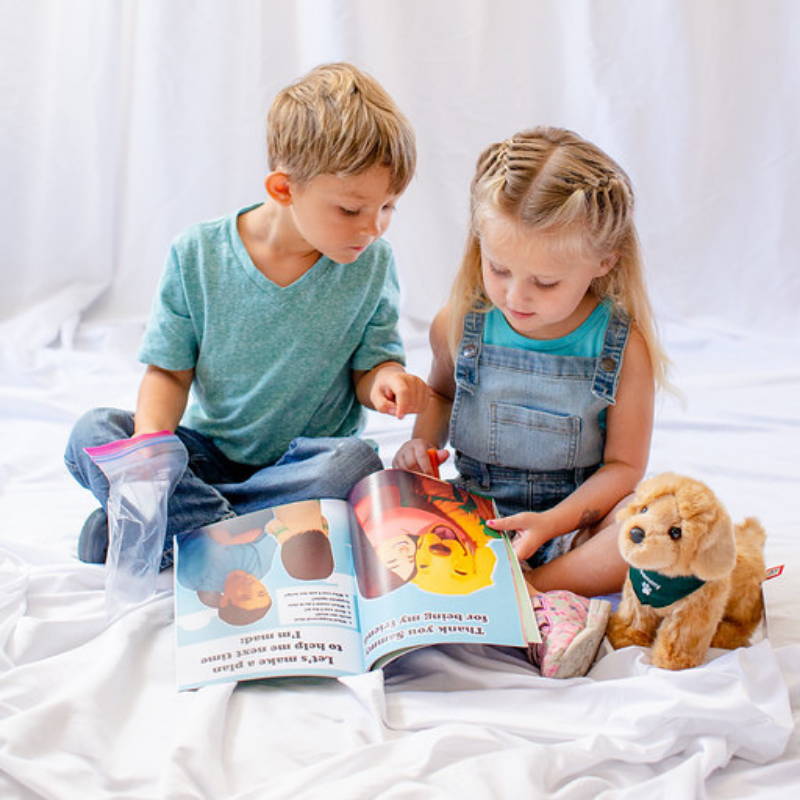 In the story, children visit Sammy, a golden retriever who shows them how to calm down using typical household items (such as a ball to squeeze or a washcloth to dampen.)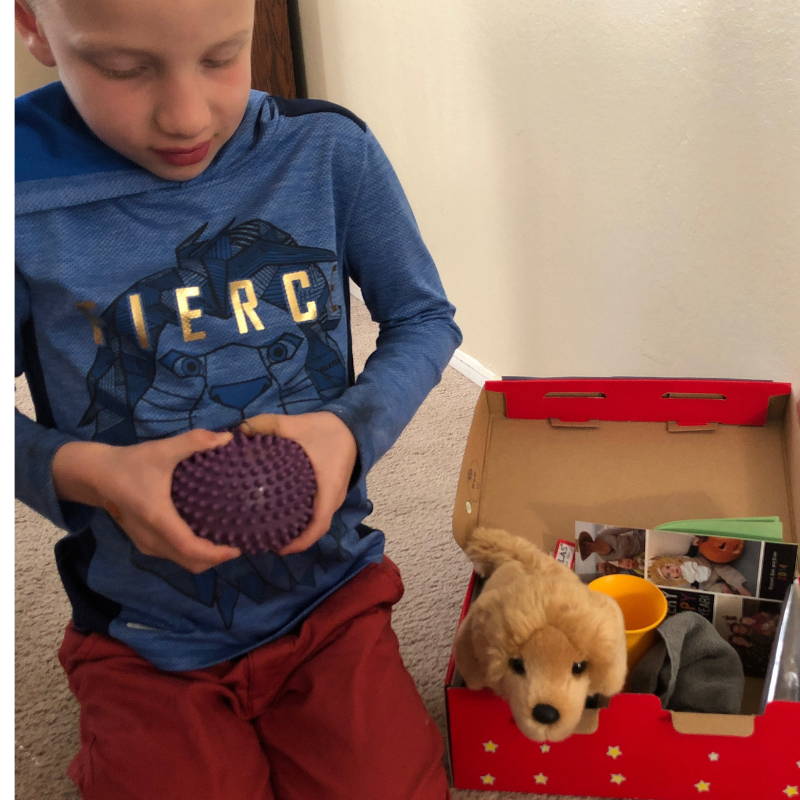 Use an empty container to construct a "Sammy house" for Sammy, the plush dog. Fill it with items discussed in the children's book that you can find around your home.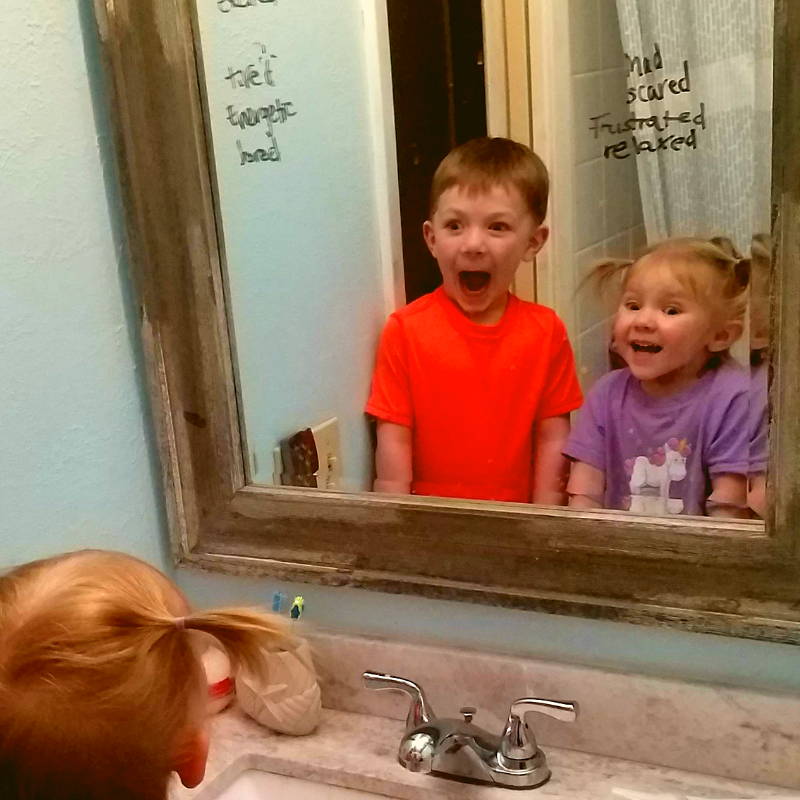 Complete the playful activities to teach new feelings words to children in a way they can understand and remember. Use the 80 page parent guide to learn ways to prevent behavior.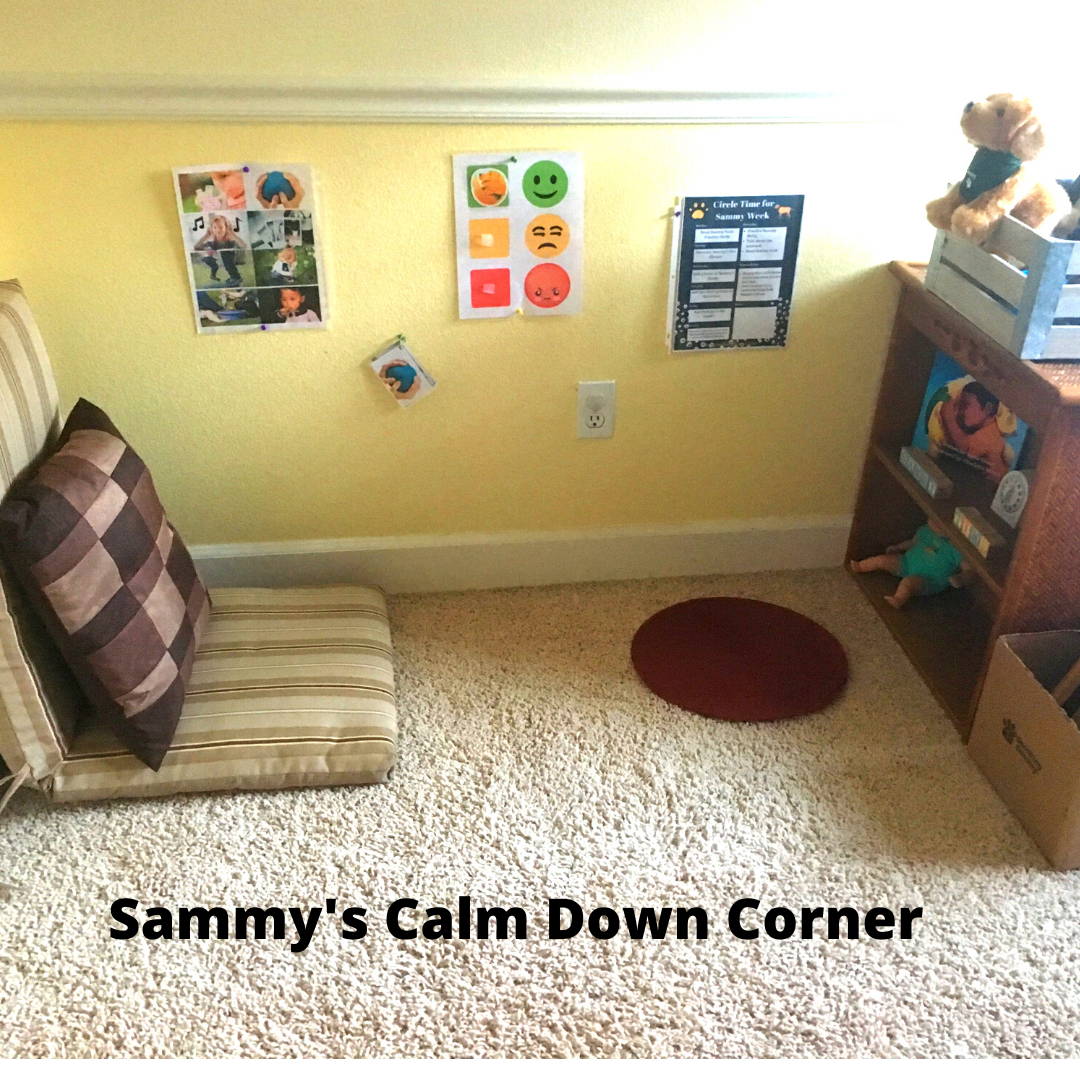 Use the included PDF printouts to introduce Sammy to your child and create a "Sammy Time" corner for your new Sammy House (step 2) to stay.
"Before we got Sammy, my daughter used to be very emotional when she became upset. I helped her use it a few times and she calmed down quickly.
Then the magic happened... she started doing it BY HERSELF! just saying "SAMMY TIME!" She knew how to calm down without us intervening(As a mom of THREE this is HUGE!).

It's so wonderful to have more positive interactions with my daughter again!"
- Jennifer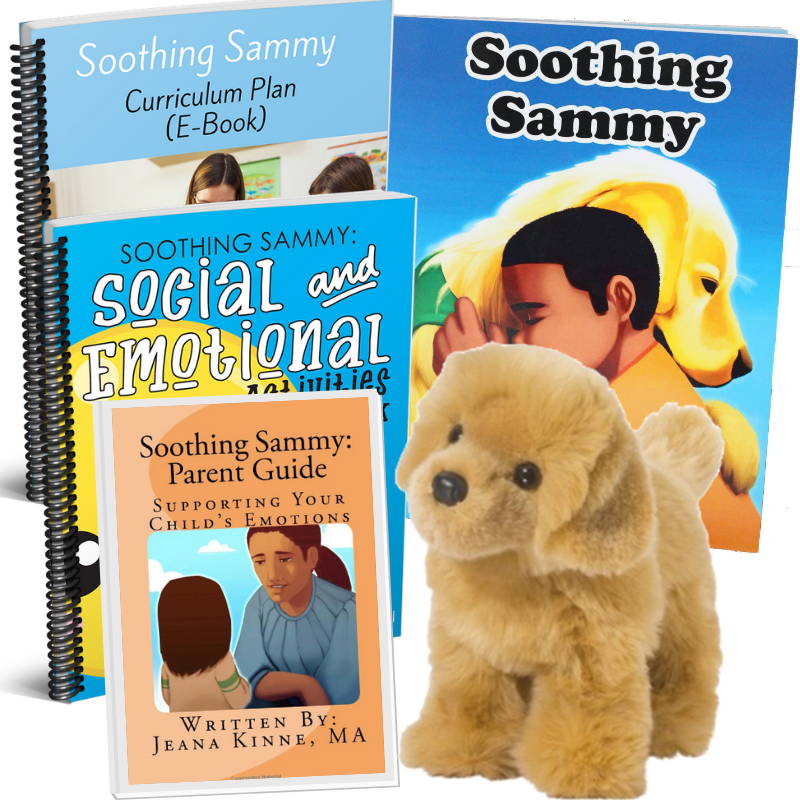 1. Children's Book - The colorful photos and simple story is perfect for toddlers, preschoolers and elementary aged children.

2. Soothing Sammy Plush Dog (Golden Retriever) - Meets and exceeds all US safety Standards for children ages 2 years old and up.It's machine washable and measures 11.5" x 3.5" x 10"
3. Parent Guide (80 pages): Includes tips on sharing, listening, preventing tantrums and more!
4.Emotions & Feelings Activity E-Book (Digital PDF) - Teaches children how to identify feelings in themselves and others through play.
5. Soothing Sammy Curriculum E-Book (Digital PDF) - Introduce Sammy to children in a way they will remember what it is for. Includes Sammy Corner print-outs.
Why Does Soothing Sammy Work?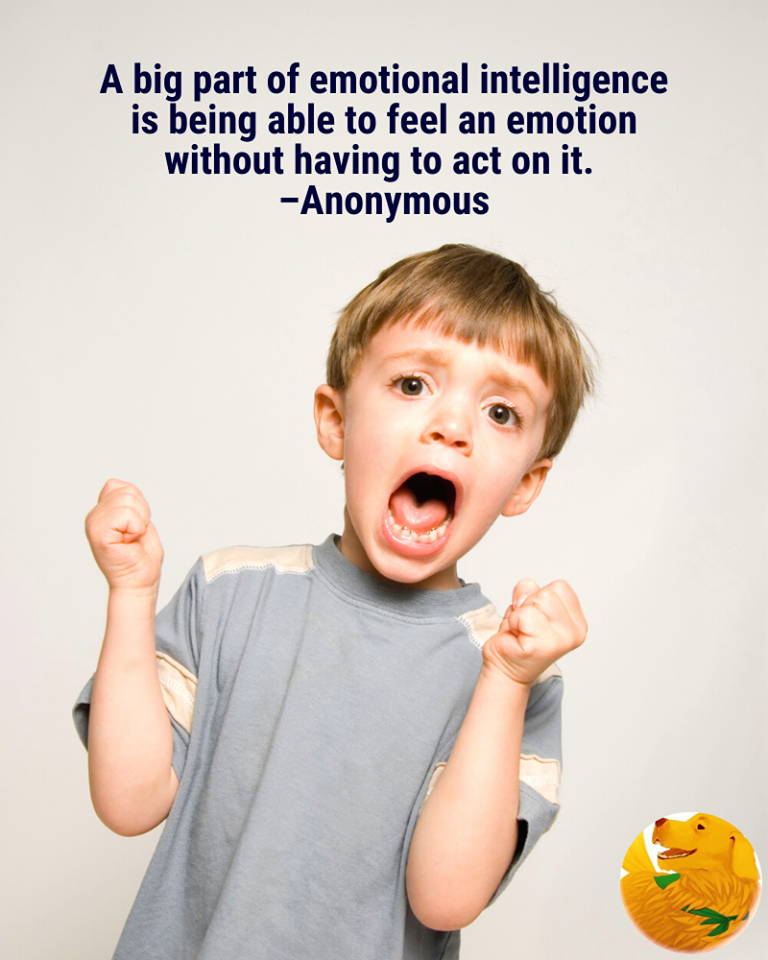 Hi! My name is Jeana Kinne, MA, an Early Childhood Specialist. I have worked with toddlers, preschoolers and their families for over 15 years!
As a Preschool Teacher, I know how frustrating it is when your little one boards the train to meltdown city.
Children learn best when they can see it, hear it and touch it! Sammy's multi-sensory approach to learning makes it easy for toddlers and preschoolers to remember what they learn!

When children see and hear the Sammy story, they will remember what calm down items are used for.
When they build Sammy's house, they remember what Sammy's friends did.
When they put their own items in the house, they feel like they are in control of their own calm down techniques.


Next time your child is upset, ask them, "Do you need some Sammy Time?" and watch their eyes light up as they race to get support from Sammy and his house.

Children's emotions can take control of their behaviors anywhere (at home, at preschool, at the park, at the grocery store... you name it!) Children aren't born knowing how to manage their emotions. Instead, they loose control of their BIG feelings.
For the past 2 years, Soothing Sammy has been used at home and in schools to teach children how to calm down in a positive way.
"Soothing Sammy is such a great idea! I've only had it about a week, but my daughter (3 year old) took to the method immediately. I also love the resources that complement it. It helps her understand emotions and how to properly express them. Great for EVERY family!" - Michelle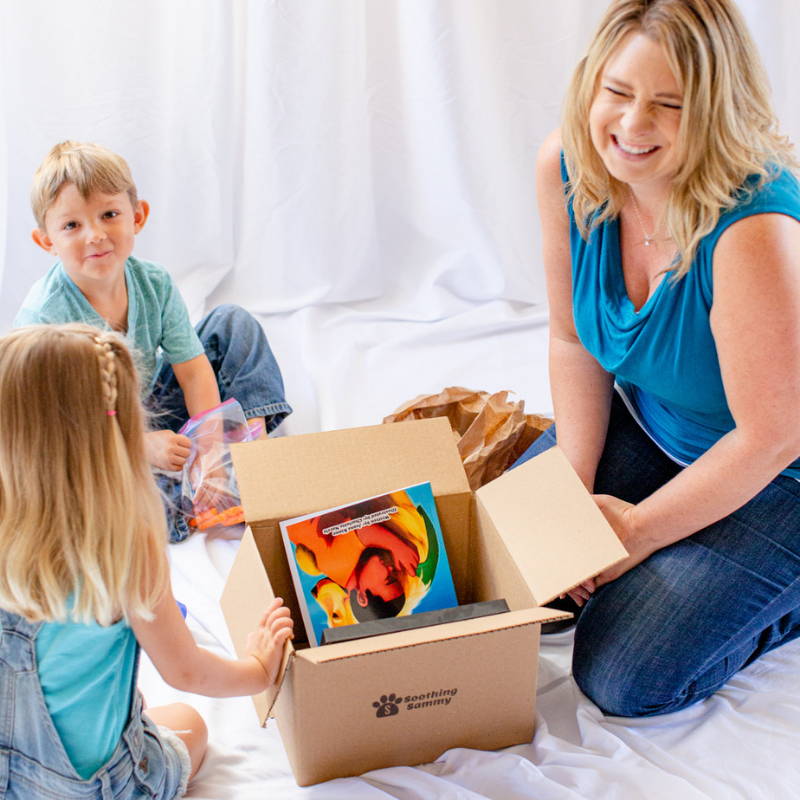 This 5-part Sammy system teaches kids how to respond to their emotions in a way they understand and remember.

Just like that time your daughter wanted to wear the yellow shorts, but those yellow shorts had juice spilled all over them and were in the laundry pile.
Frustrated, you take a step back as you wait for her flailing tantrum to start. You don't want your kid to annoy your neighbors with all the screaming!
You try and reason with her (these green shorts are just as good as the yellow ones), but she sticks her tongue out and looks the other way.
Out of the corner of your eye you see the Sammy postcard (that came with the set) and think, "It's worth a try!"
You hold up the postcard and your child's eyes light up.
Immediately, she takes a deep breath and walks over to the Sammy house she built.
She remembers what she read in the Sammy story and uses the items in the box to calm down.
She gives the soft Sammy plush dog a big squeeze.
Magically, a few minutes later she is calm. You can tell that she is thinking.
Soon, she says: "Okay mom, if I can't wear them now, can I wear them when they are clean?"
Shocked, you say "YES!" and quietly thank Soothing Sammy for teaching your child how to calm down and problem-solve instead of tantrum!
No more screaming, no more melt downs...
"Parenting is hard work! Children do not come with instructions, so knowing how to handle their emotional needs is so hard. Thanks to Soothing Sammy, I am better equipped to help my children through their melt-downs and tantrums. Since grabbing this set I have not only seen a difference in my children, but a difference in how I handle them in the hard moments. I definitely recommend this set to every parent."
- Stephanie
Imagine you're at the very end of your workday and you are late picking up your child from daycare.
Your boss hands you a file that needs IMMEDIATE attention and he won't take no for an answer.
Your heart starts to race because if you don't pick up Charlotte from daycare in 10 minutes, you will get stuck with the $25 late charge and that dreaded phone call from her annoyed teacher.
You scramble to call your mother-in-law to see if she can pick her up.
You want to scream, but you don't.
When your child has a meltdown, they are feeling the same way.
But .... you didn't yell and bite your boss.
Instead, you were able to come up with a solution. You found someone to pick up your child while sipping your green smoothie in hopes to calm your nerves.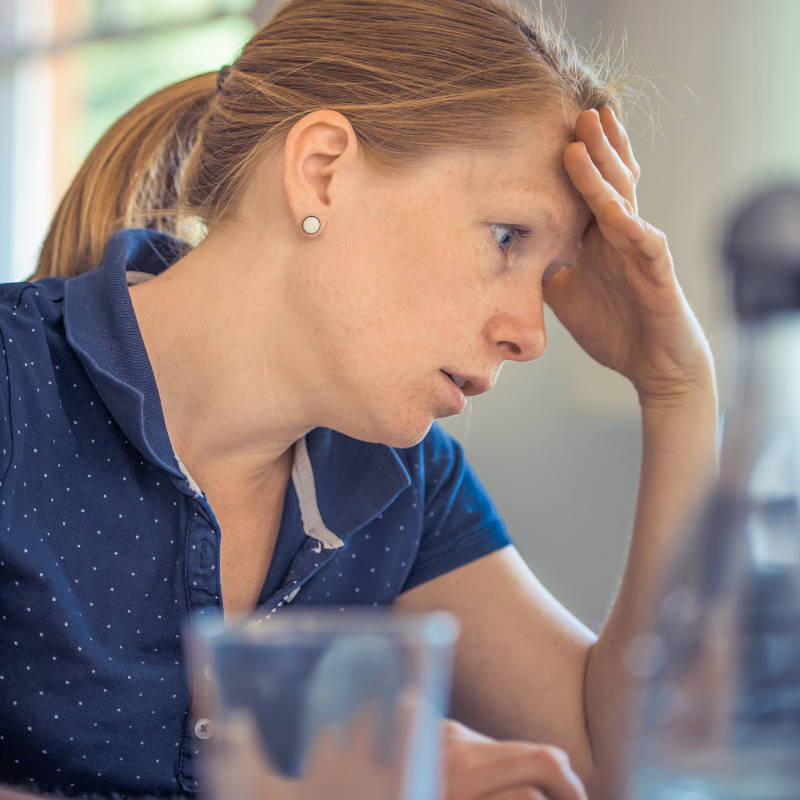 So why is your child flailing on the floor?
Over your lifetime, you learned how to calm down!
You see..
Humans are not born with the skills to process our emotions properly.
Did you know that over 90 different emotions have been identified?
A 3 year old has between 300-500 words.
Should we expect our kids to identify and describe all of their feelings?
Ninety emotion words is one quarter of their total vocabulary!
And here is the other issue: the part of our brain in charge of problem solving (the prefrontal cortex) isn't fully developed until we are 25 years old!
Children are still learning how to manage their emotions, problem solve and communicate their feelings.
Teaching them simple calm down and problem solving skills is a must.
More importantly, we need to teach our young kids how to use these skills in a way they understand.
For only $39.99, your child can learn how to calm down without throwing a tantrum!
Yes, you heard that right!
For less then the cost of a casual meal out, Soothing Sammy will teach your child these important skills through hands-on, engaging activities.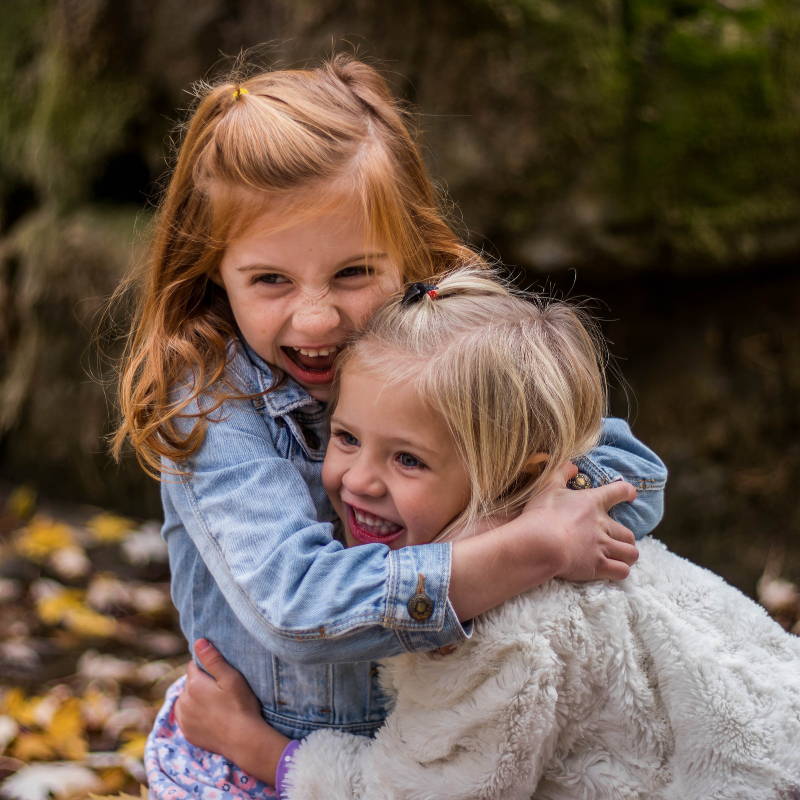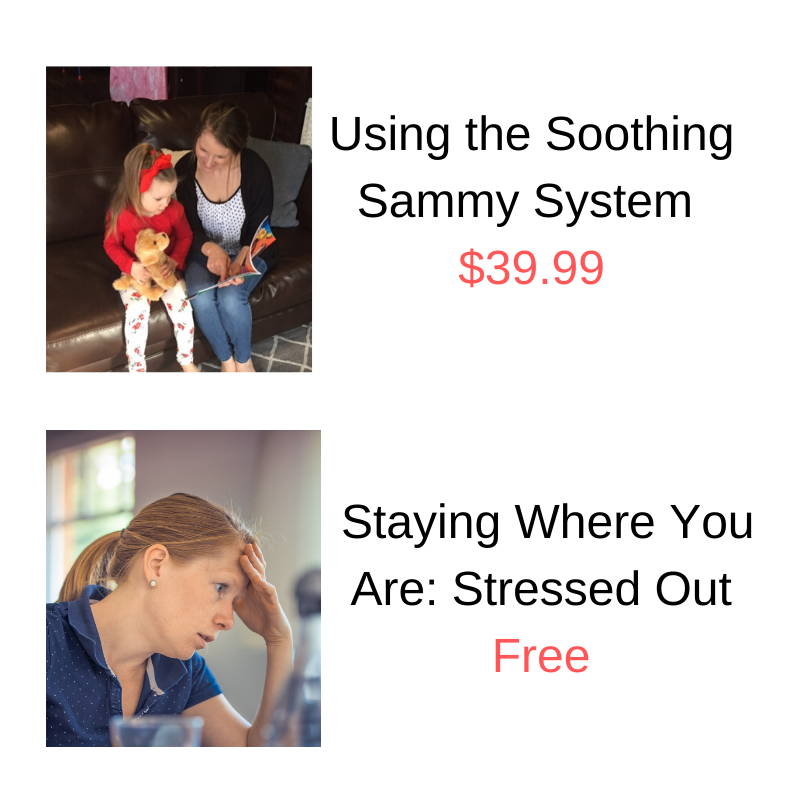 You can continue to live on the edge, waiting for your child to have their next tantrum.
OR
You can buy Soothing Sammy right now, for less than the cost of a new outfit, a program that will teach your child calm down skills that will help them throughout their entire lives!

As a BONUS, your child will learn Kindergarten Readiness concepts while completing the Emotions and Feelings Activities!
What if your child could tell you why they feel upset instead of screaming and crying?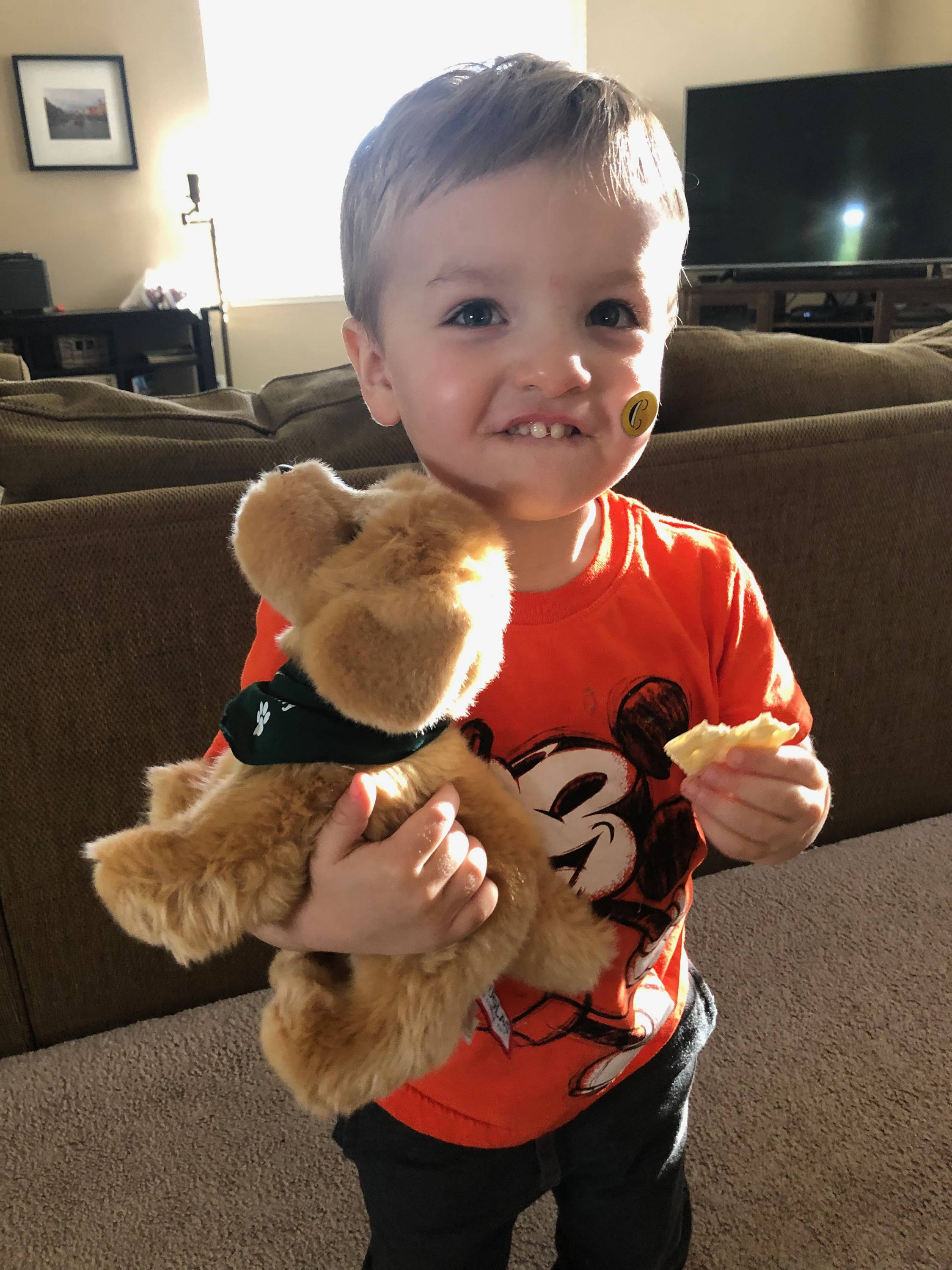 "We put together Sammy's House and I'm so excited to have tools on hand and a plan for my boys when their emotions are out of control.As a matter of fact, just tonight, my 2 year old was getting upset because he was having a hard time climbing onto a chair and felt "stuck." My 6 year old ran over to him with the family photo from Sammy's house and said: "Here brother! Do you want to look at this picture and calm down?"I can already tell this program is going to be a hit!"
- Erin
About the Author:
Jeana Kinne received her Masters Degree in Early Childhood Education and has over 16 years of experience working in a variety of positions within the Early Childhood field.
She has worked as a Parent Educator, Preschool Director, and currently works with children with special needs.
Jeana's goal is to provide families with solutions to common parenting concerns.
Sammy, a golden retriever, was inspired by Jeana's sweet golden, Kona.