Witnessing a 3-year-old's tantrums disappear within a week has been remarkable!
Tantrums can be frustrating for adults and overwhelming for young children. Are you ready for a positive and fun way to teach your children how to manage their emotions? Look no further! "Soothing Sammy" is here to help! Here are the top 10 reasons why children tantrum:
Frustration:

Difficulty expressing needs or emotions effectively.

Fatigue:

Being tired or not getting enough rest.


Hunger:

Feeling irritable due to hunger.


Overstimulation:

Feeling overwhelmed by a busy or loud environment.


Changes in Routine:

Upset by sudden changes in their daily routine.


Independence:

Unable to do things independently.


Strong Emotions:

Difficulty managing intense feelings.


Seeking Attention:

Using tantrums to gain attention.


Desire for Objects:

When told "no."


Social Interactions:

Struggles with sharing or playing with friends.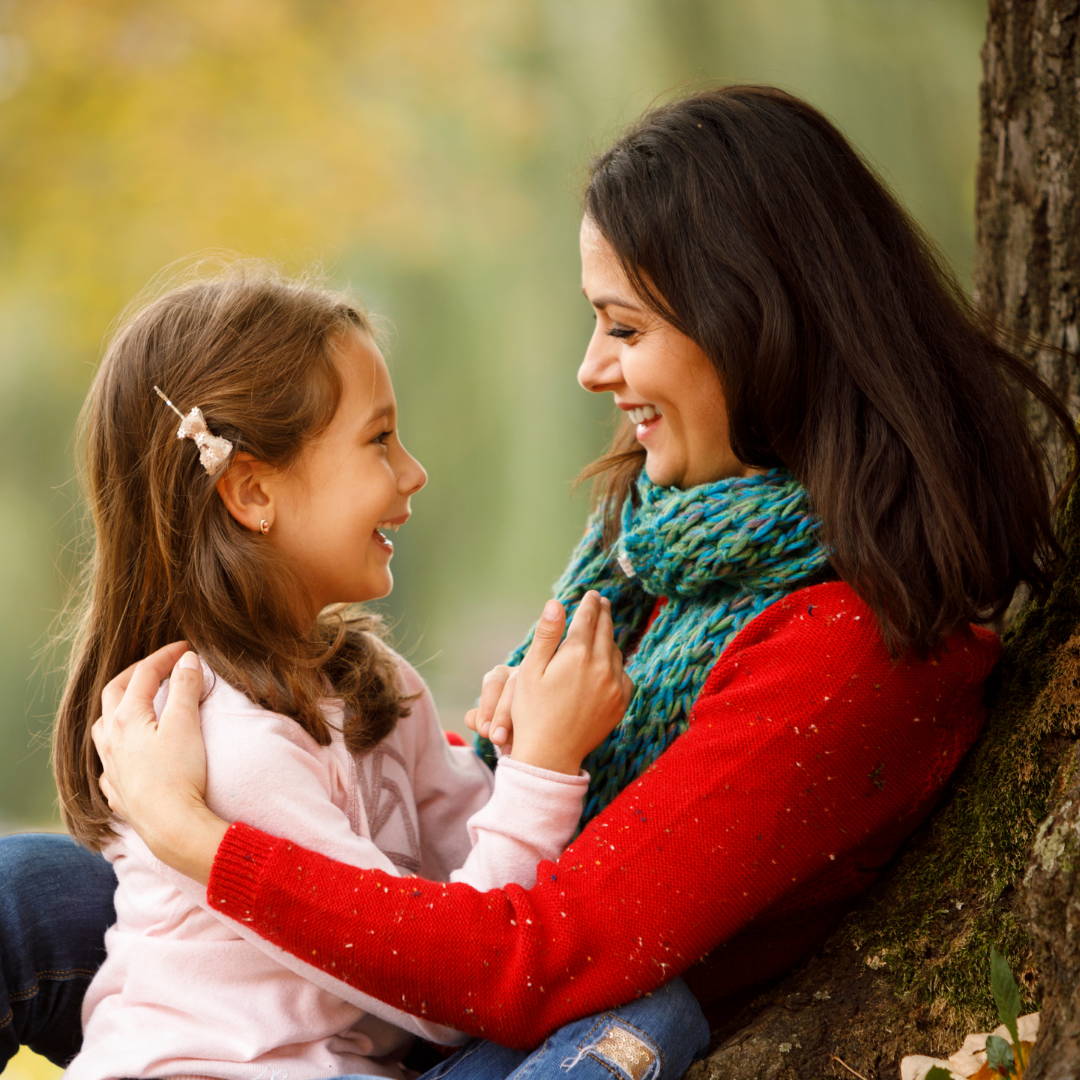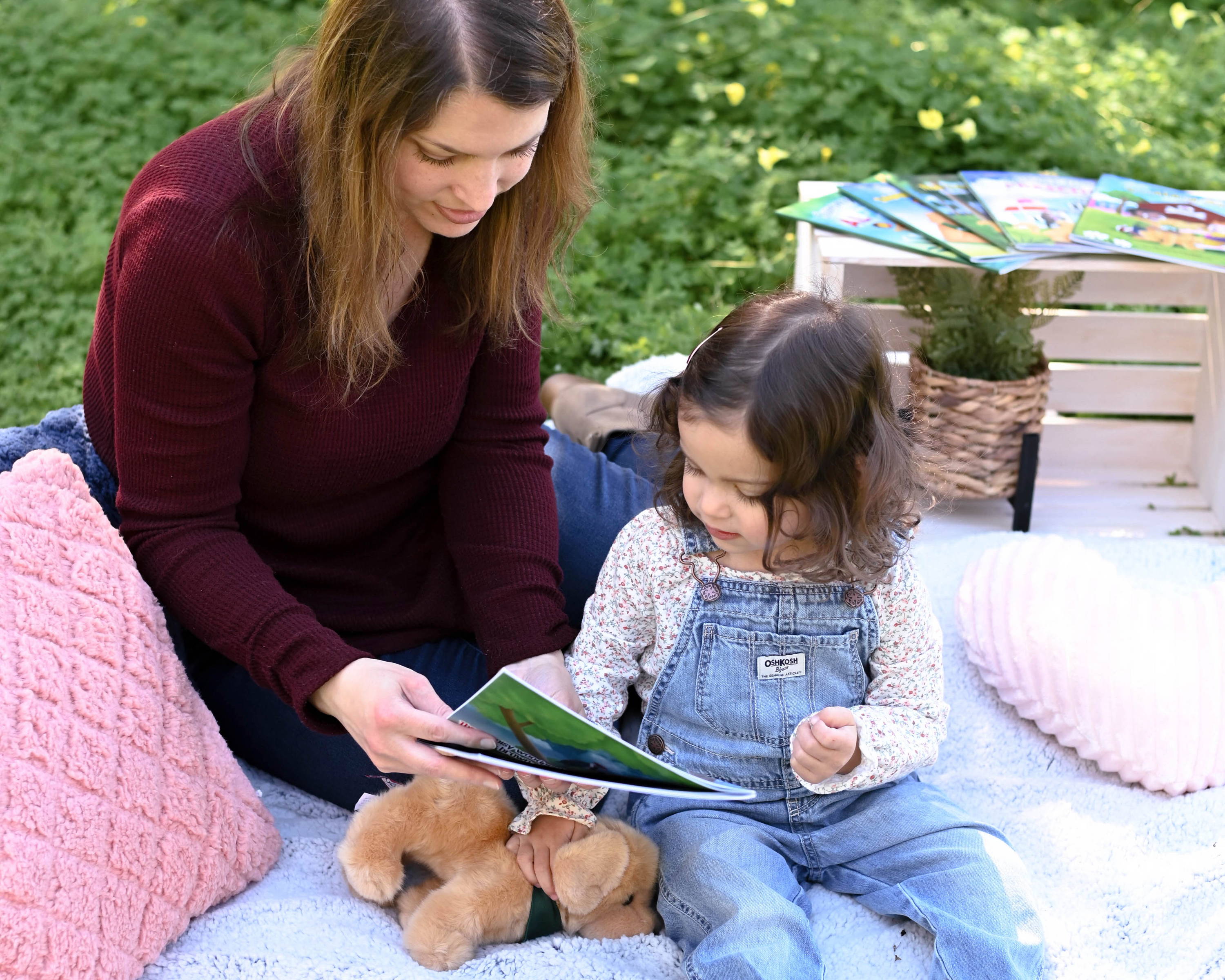 Tantrums are a normal part of development for young children. In order to prevent them, children need to learn how to recognize and identify their emotions, understand what they feel and why, and express their needs and feelings clearly.
The "Soothing Sammy Emotions Program" will teach children how to:
Calm down (instead of scream.)
Express how they feel (instead of stomping away.)
Problem-solve (instead of giving up.)
Say goodbye to tantrums with these 3 Simple Steps:
1. Read Sammy Children's Book
Dive into the colorful and engaging world of Sammy, the golden retriever, who shows children how to calm down using everyday items like a ball to squeeze or a washcloth to dampen. After reading the book, build Sammy's House (directions in the book) to reinforce these calming techniques.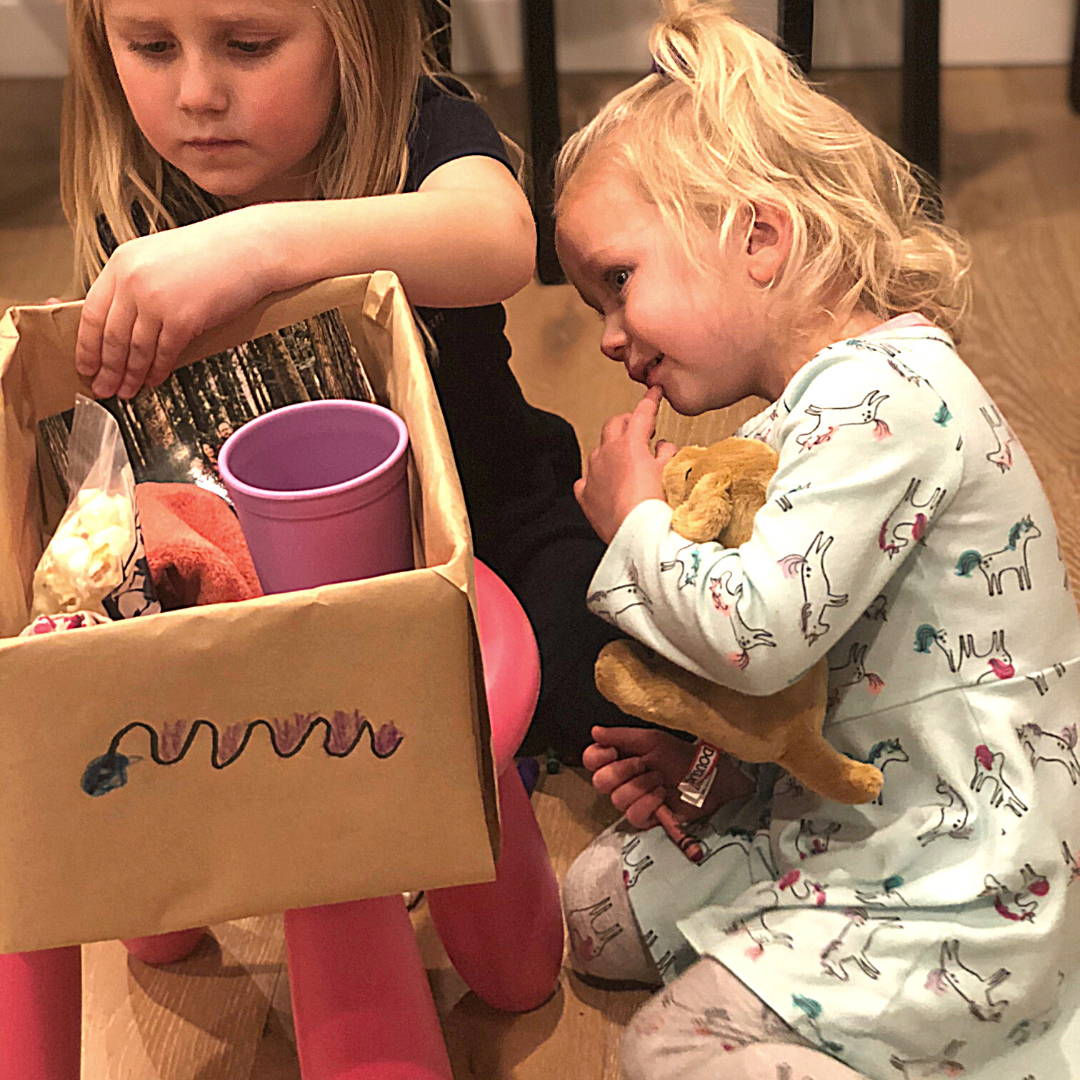 Decorate Sammy's cozy "house" using the shipping box and stickers provided. Fill it with sensory tools from the story, like a washcloth, empty cup, small ball, and more! Sammy's House becomes a safe space for children to calm down.
3. Play Feelings Activities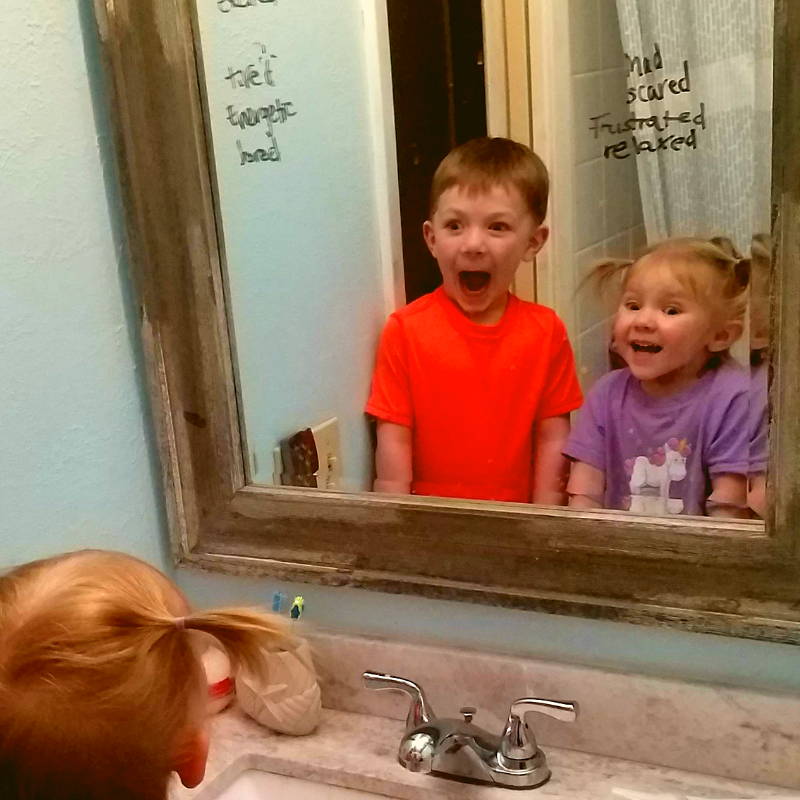 Whenever your child becomes upset, say "Sammy Time," and watch as they excitedly retreat to Sammy's house to calm down. They'll take a break with Sammy, using the sensory tools to calm down. The included playful activities and songs will help them express their feelings to you.
My 3 year old learned how to calm down in 1 week!!

"I've only had "Soothing Sammy" for a week, but my daughter (3 year old) took to the method immediately and is calming down on her own! I love the resources that complement it. The additional book goes above and beyond in helping me understand emotions and how to help her properly express them. Great for EVERY family and preschool center!"
- Michelle
Perfect for Home and Preschool Classrooms. Included in the Set: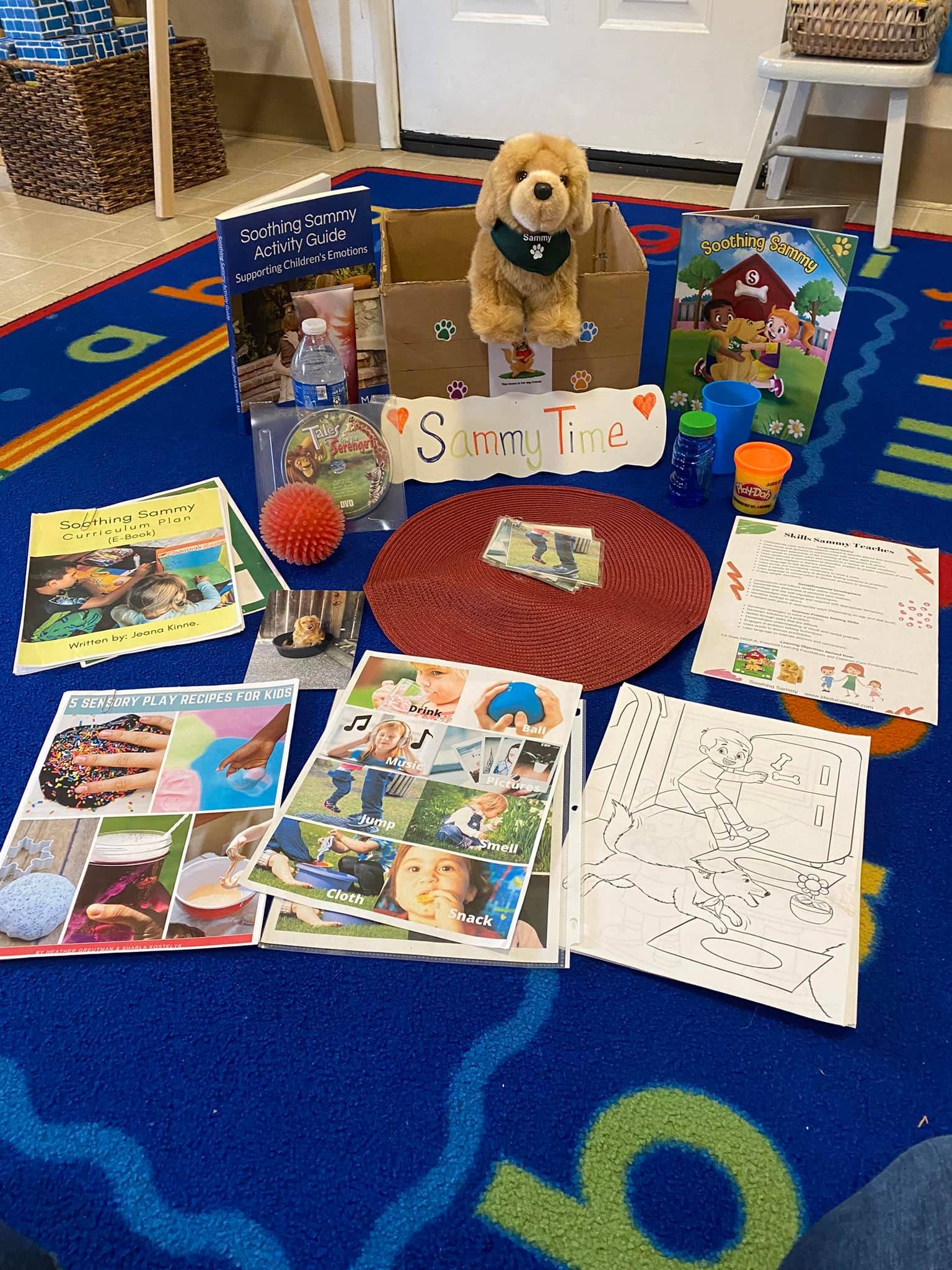 "Soothing Sammy" is suitable for toddlers, preschoolers, and even elementary-aged children.
The curriculum includes:

1. Children's Book: Colorful photos and a simple story make it easy for kids to understand and remember how to use Sammy's house to calm down when they feel overwhelmed.
2. Soothing Sammy Plush Dog: Measures 11.5" x 3.5" x 10" and meets all US safety standards for ages 2 and up.
3. Sammy Music (MP3 Version): Enjoy three delightful Sammy songs that will make your child see Sammy as their friend!
4. Soothing Sammy Curriculum E-Book: Introduce Sammy in a way that children will remember. Includes print-outs, coloring pages, feelings activities, Sammy mask template, sensory activities, and more.
5. Emotions Poster: An 11" x 17" multicultural poster helps children understand facial expressions and emotions.
6. Soothing Sammy Behavior Guide: A 200-page book with play-based activities that make daily routines engaging and fun.
Teaching Emotional Self-Regulation to Preschool Children:
Children aren't born knowing how to express their feelings or make friends. "Soothing Sammy" is not just a plush dog; it's a comprehensive emotional intelligence curriculum. Your child will learn to:
self soothe.
self regulate.
build empathy.

learn feelings words.

create trust with peers and adults.

ask for help.

navigate disagreements.

problem-solve.

identify feelings.

connect with their peers.

share space and items.

become self- confident in response to feelings.

develop self-control.

express their feelings to others.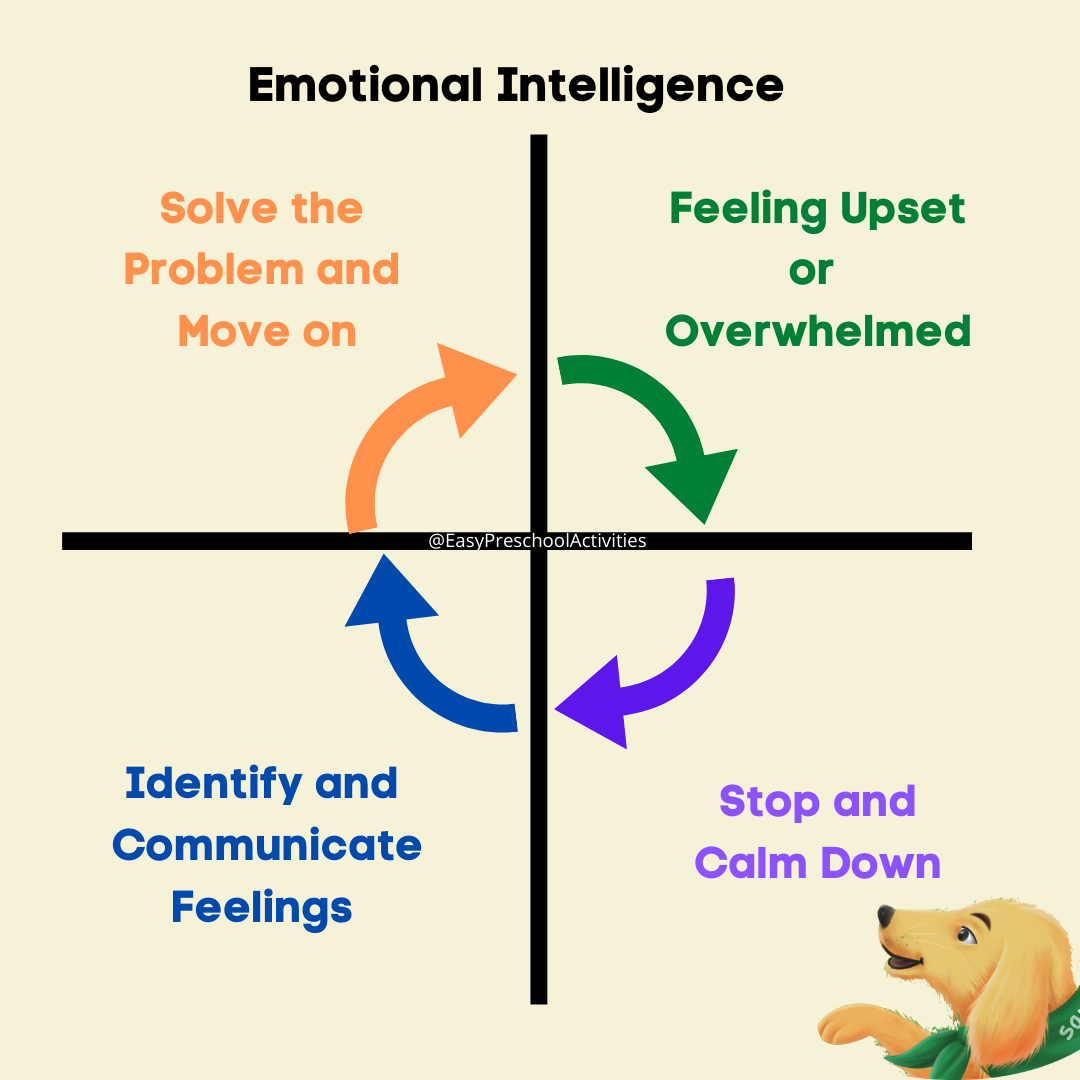 Does Soothing Sammy really work?
Sammy Works for EVERY Emotion!

In my preschool class we have a new little girl who is very anxious when mom leaves. I reminded her about Sammy and she loved it. She listened to some music and later was ready to join circle time! Thank you so much. This was the first time I was able to put Sammy into action and I couldn't believe it worked. Children need concrete things to help them process their feelings. Something they can see, feel and simple to remember. Sammy does that for them.
-Kala
Works wonders with my first graders who have special needs!
I am using Sammy with a group of 3 first graders who have special needs. They are loving him. I am adapting the lessons to fit their IEP goals and objectives. Their favorite part so far was making his bed and making what he would need to make him happy. We were then able to identify what made the students happy. The students are in the general education class and come to me for explicit instruction. They have shared Sammy with other students and come to give them a hug when they need it. Looking forward to many more lessons!
-Alice
"Before we got Sammy, my daughter became very emotional when she was upset. Then the magic happened... I introduced her to Soothing Sammy and now, just by saying "Sammy Time," she calms down by herself, without me intervening. (As a mom of three this is huge!) It's so wonderful to have more positive interactions with my daughter again!"
- Jennifer
"We put together Sammy's House and I'm so excited to have tools on hand and a plan for my boys when their emotions are out of control.
As a matter of fact, just tonight, my 2 year old was getting upset because he was having a hard time climbing onto a chair and felt "stuck." My 6 year old ran over to him with the family photo from Sammy's house and said: "Here brother! Do you want to look at this picture and calm down?"
I can already tell this program is going to be a hit!"
- Erin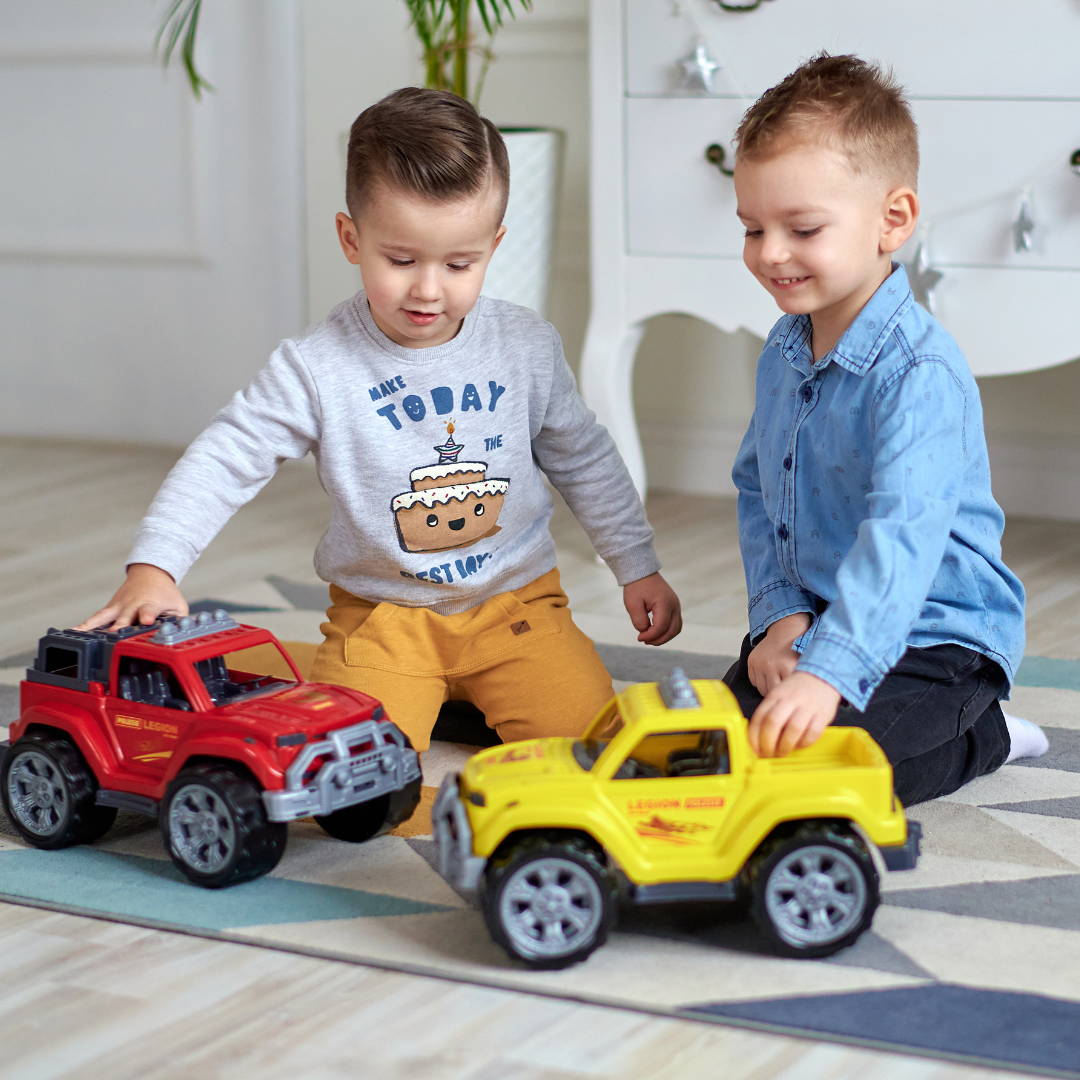 Hi, I'm Jeana Kinne, the author of "Soothing Sammy."
With a Masters Degree in Early Childhood Education and over 20 years of experience working with toddlers and preschoolers, parents and training early childhood staff, I understand the frustration that comes with tantrums.
I created "Soothing Sammy" to teach children essential emotional skills in a positive and engaging way!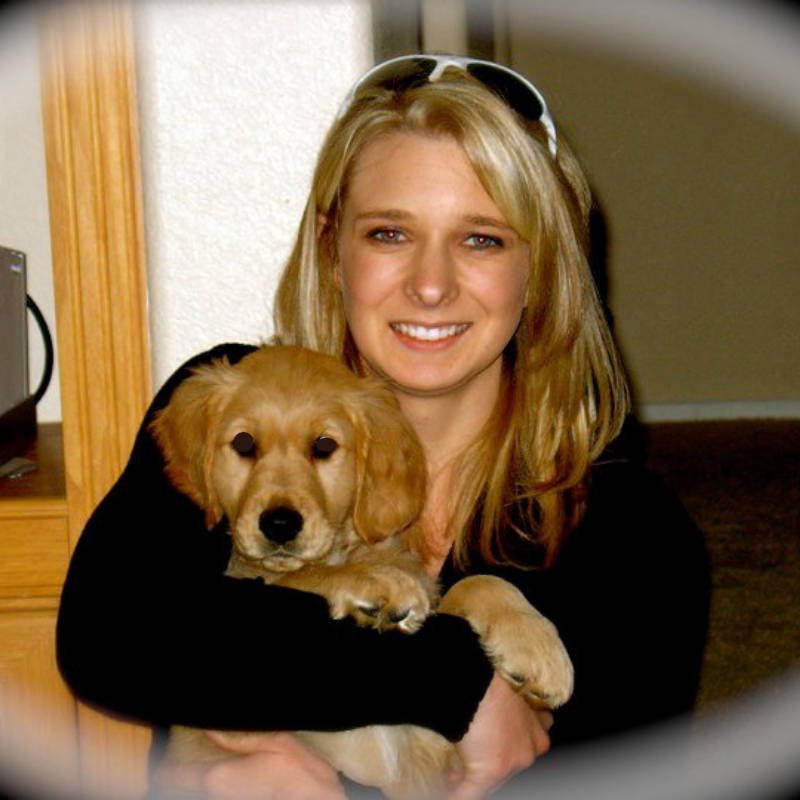 Get Soothing Sammy Today!
Don't wait for the next tantrum! Invest in your child's emotional intelligence and create a calmer, more connected environment at home or in the classroom. For less than the cost of a casual meal out, you can give your child the tools they need to navigate their feelings and become more confident in handling emotions.

As a bonus, your child will also learn Kindergarten Readiness concepts while using the "Soothing Sammy Activity Guide." Empower your child with "Soothing Sammy" today and watch their eyes light up with newfound emotional skills!
Buy it today to get started reducing the frequency and intensity of tantrums. Sammy will even help children learn what to do instead of tantrum!
Tantrums could be a thing of the past if you follow the program.
Ashlie, a mom of a three year old, recently shared with us how the Soothing Sammy Program helped her family! "I was so frustrated with my three year old daughter's behavior. I didn't know what to do. She would tantrum every time I asked her to clean up. Sometimes I would give in and let her keep playing (even though we really needed to go grocery shopping.) Other times, I listened to her ear-piercing screams as I cleaned up the toys myself (praying that my neighbors had some loud music on.)
Even as a seasoned elementary school teacher, it was different with her. I was frustrated, tired and unsure of what to do....until I discovered Soothing Sammy. Yesterday, she was playing in the sandbox when I asked her to clean up and come inside for lunch. I froze as her fists tightened and her nose cringed. The screaming was about to begin. Out of the corner of my eye I saw Soothing Sammy and thought, "It's worth a try!" I said "Sammy Time" and immediately, she took a deep breath and walked over to the Sammy house she built. She remembered what she read in the Sammy story. She used the items in the box to calm down and gave the soft Sammy plush dog a big squeeze.
I could tell that she was thinking. She looked at me and said, "Okay. Can I play again after lunch?" Shocked, I said "Yes!" and quietly thanked Soothing Sammy for teaching her how to calm down and talk to me instead of tantrum! I can't thank you enough for creating this program." - Ashley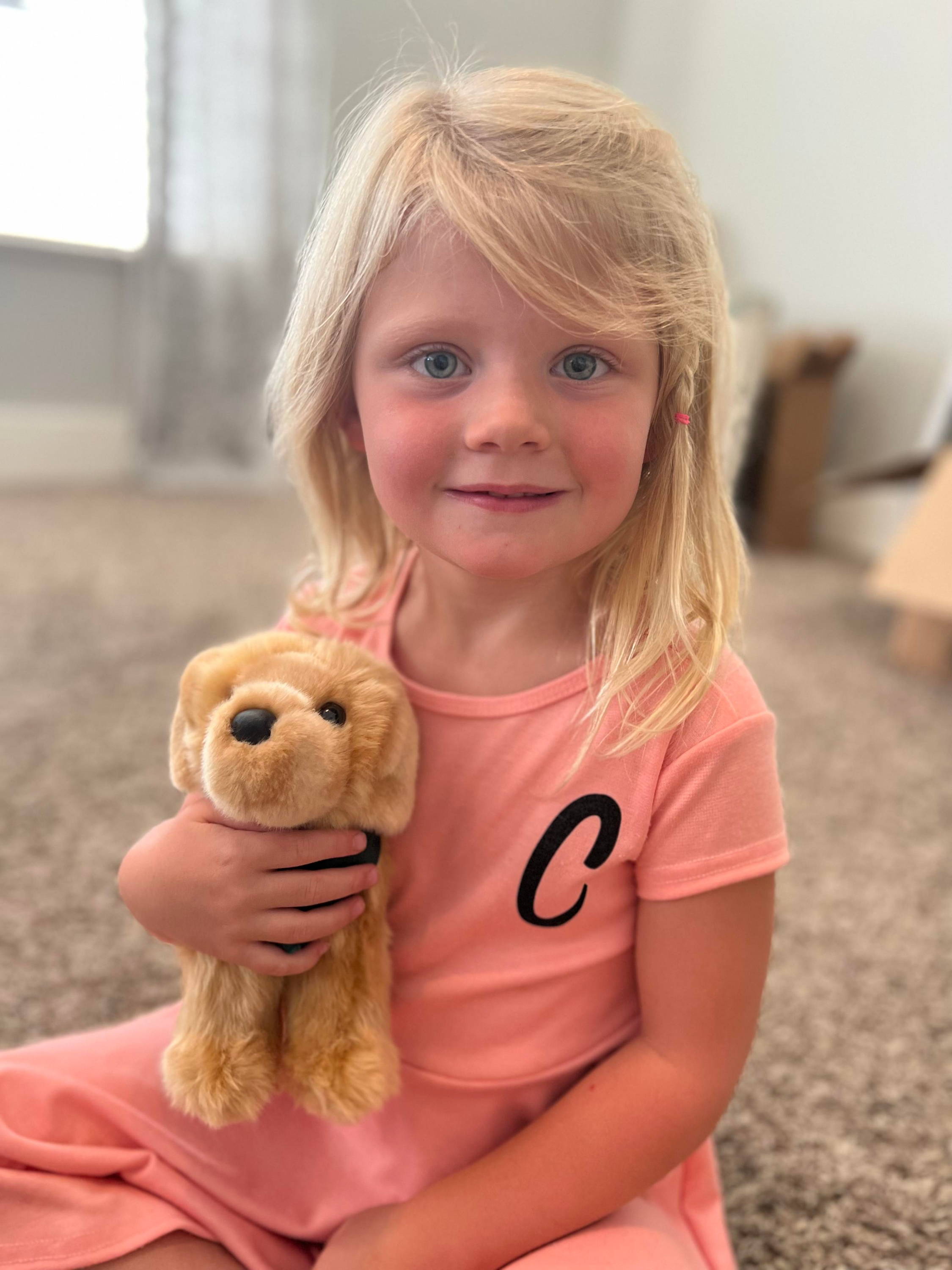 What is the science behind Soothing Sammy?
Psychologist, Dr. Robert Plutchik, identified over 34,000 different emotions. Which one is your child trying to process right now?
Can your child calm down, talk about their feelings and problem solve? Or do you brace yourself for ear piercing screams?

Tantrums are frustrating to adults. To a child, they're terrifying. They are caused by a developing brain unsure of how to respond to emotions.
Imagine you're at the every end of your workday and you are late picking up your child from daycare. Your boss hands you a file that needs IMMEDIATE attention and he won't take no for an answer.
Your heart starts to race because if you don't pick up Charlotte from daycare in 10 minutes, you will get stuck with the $25 late charge and that dreaded phone call from her annoyed teacher.
You scramble to call your mother-in-law to see if she can pick her up. You want to scream, but you don't. When your child has a meltdown, they are feeling the same way.
But .... you didn't yell and bite your boss.
Instead, you were able to come up with a solution. You found someone to pick up your child while sipping your green smoothie in hopes to calm your nerves.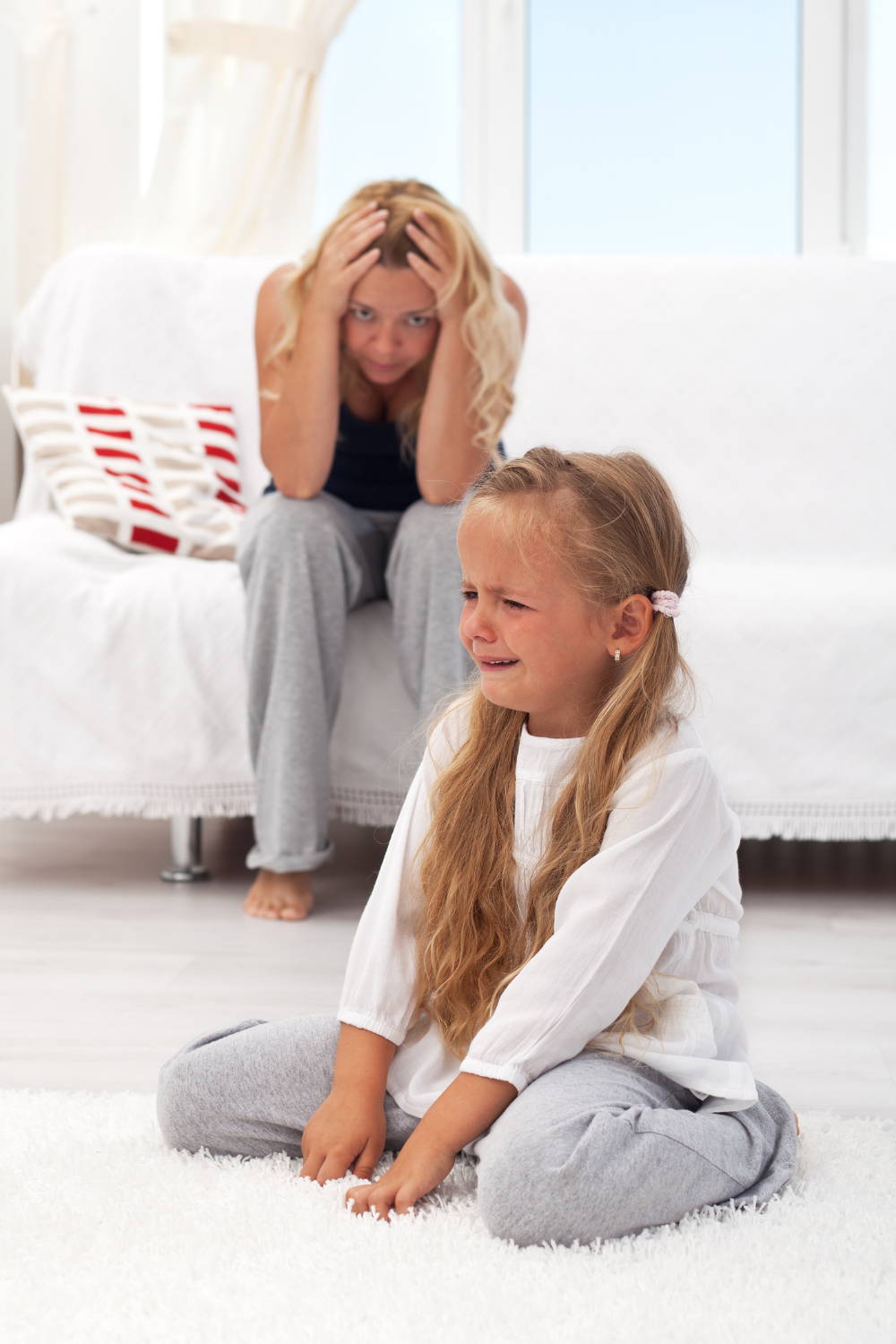 So why is your child flailing on the floor?
Over your lifetime, you learned how to calm down!
You see..
Humans are not born with the skills to process our emotions properly.
Did you know that over 3,000 emotions have been identified? A 3 year old has between 300-500 words. Why should we expect our kids to identify and describe all of their feelings?
3500 words isn't even the size of their vocabulary yet!
But the number of words they have isn't the only issue preventing tantrums.
The part of our brain in charge of problem solving (the prefrontal cortex) isn't fully developed until we are 25 years old! The emotional intelligence wheel explains the process we go through every time we become frustrated.
Children are still learning how to manage their emotions, problem solve and communicate their feelings. We need to teach them how to calm down and problem solve in a way they understand (with visuals and hands on learning!)
For less than the cost of a casual meal out, Soothing Sammy will teach your child how to calm down without throwing a tantrum through hands-on, engaging activities. Next time your child is upset, ask them, "Do you need some Sammy Time?" and watch their eyes light up as they race to get support from Sammy and his house.
Soothing Sammy teaches children how to navigate their feelings in a productive way by calming down, talking about their feelings and problem solving.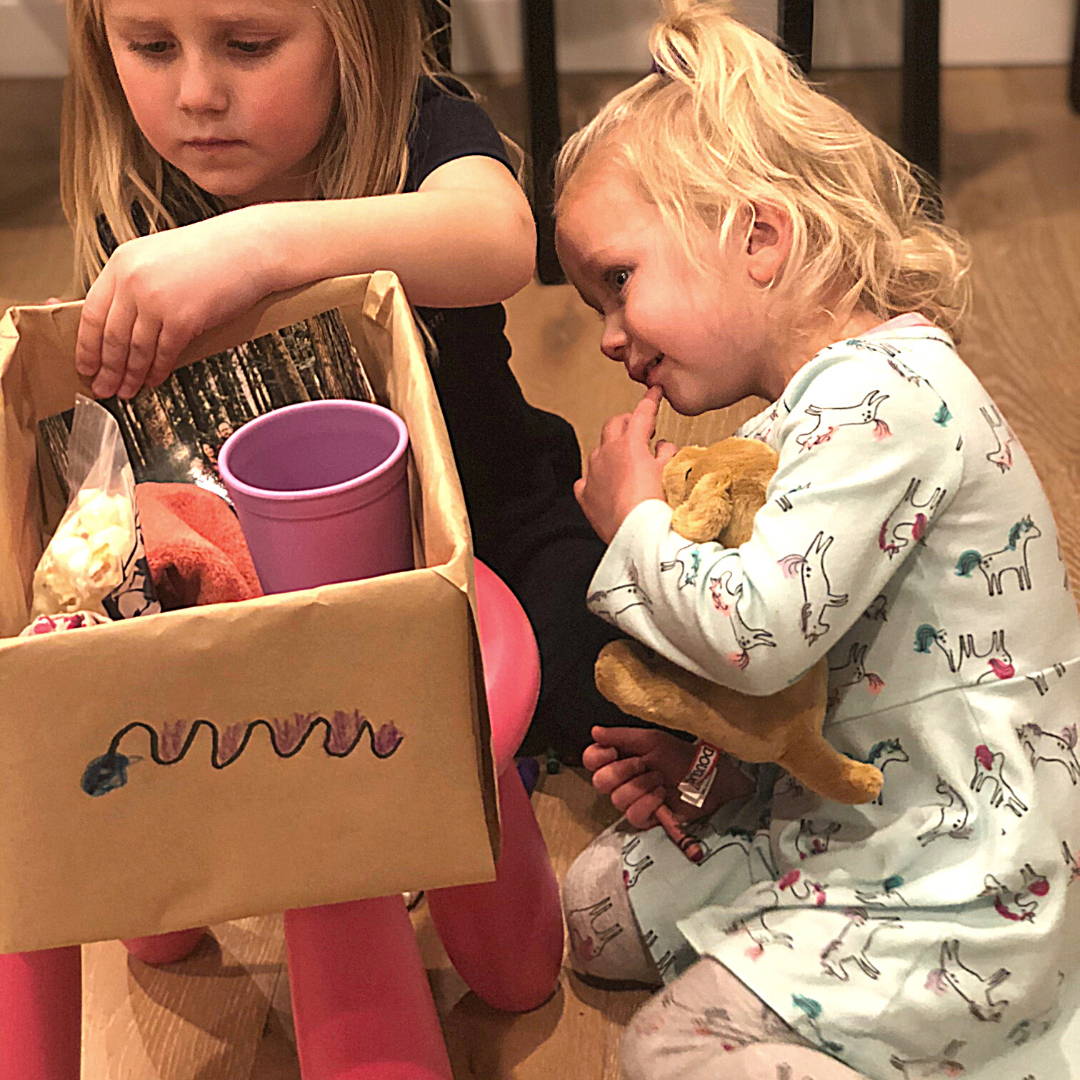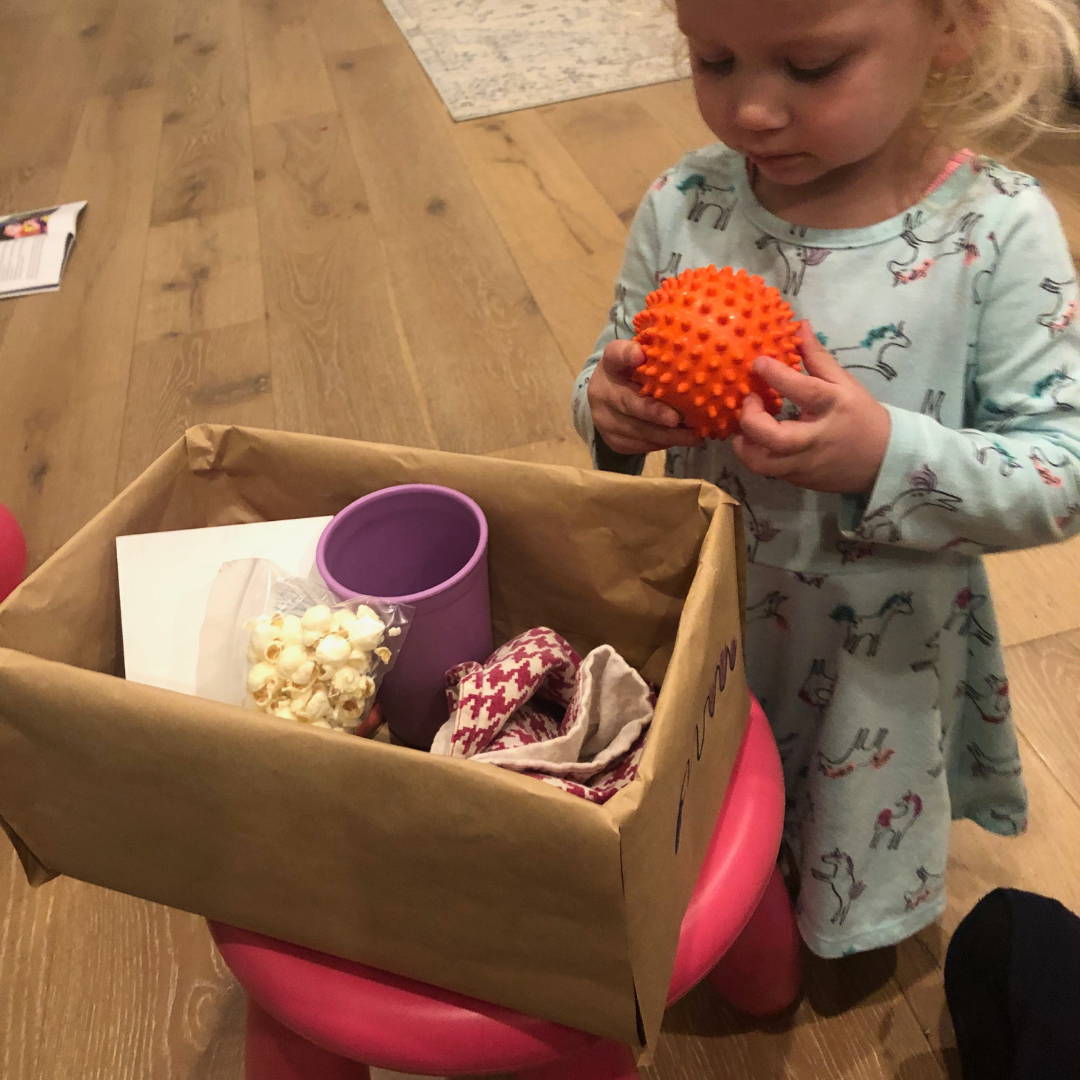 Hi, my name is Jeana Kinne, the author of Soothing Sammy. I received my Masters Degree in Early Childhood Education and have worked with toddlers, preschoolers and their families for over 18 years! As a Preschool Teacher, I know how frustrating it is when your little one boards the train to meltdown city.
I created Soothing Sammy so children could learn how to manage their feelings in a positive way, in the way they learn the best! Children learn best when they can see, hear and touch something! Sammy's multi-sensory approach to learning makes it easy for toddlers and preschoolers to remember calm down skills!

When children see and hear the Sammy story, they will remember what calm down items are used for. When they put their own items in the house, they feel like they are in control of their own calm down techniques.
For the past 3 years, Soothing Sammy has been used at home and in schools to teach children how to calm down in a positive way by teaching children how to take a break, calm down, communicate their feelings and problem solve.
YES! Your child can:

* Calm down (instead of scream).
* Communicate their feelings (instead of give dirty looks).
* Solve the problem (instead of stomp away).
Over 45 parents and teachers have written in to let us know that this program has worked! You can see all the testimonials HERE!
"I've never seen my son calm down so fast. It was a major improvement for us. Thank you!!!
- Amy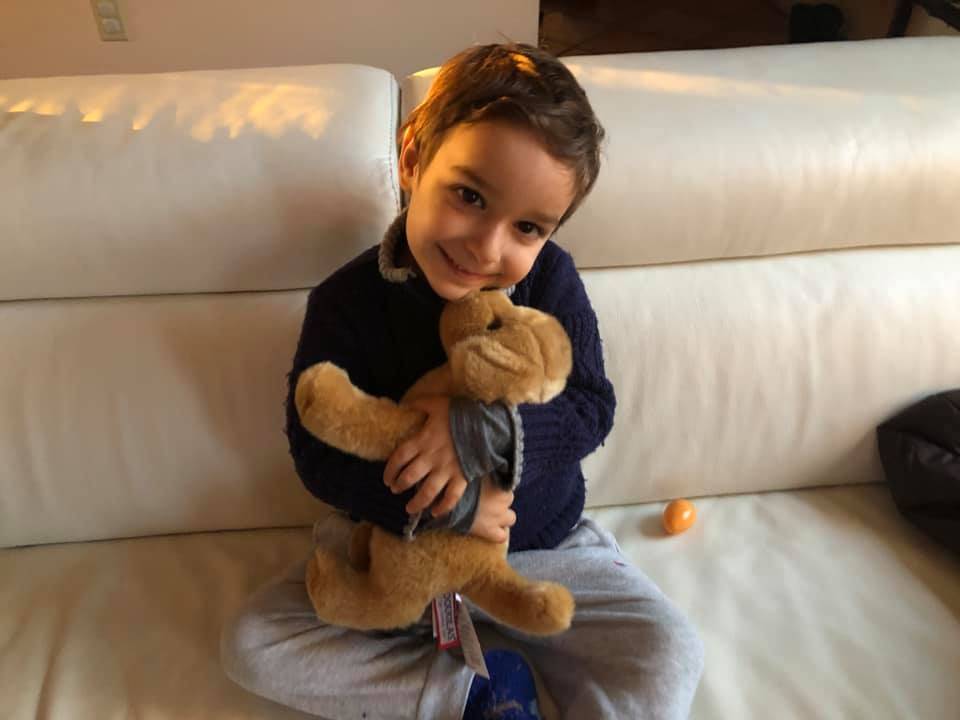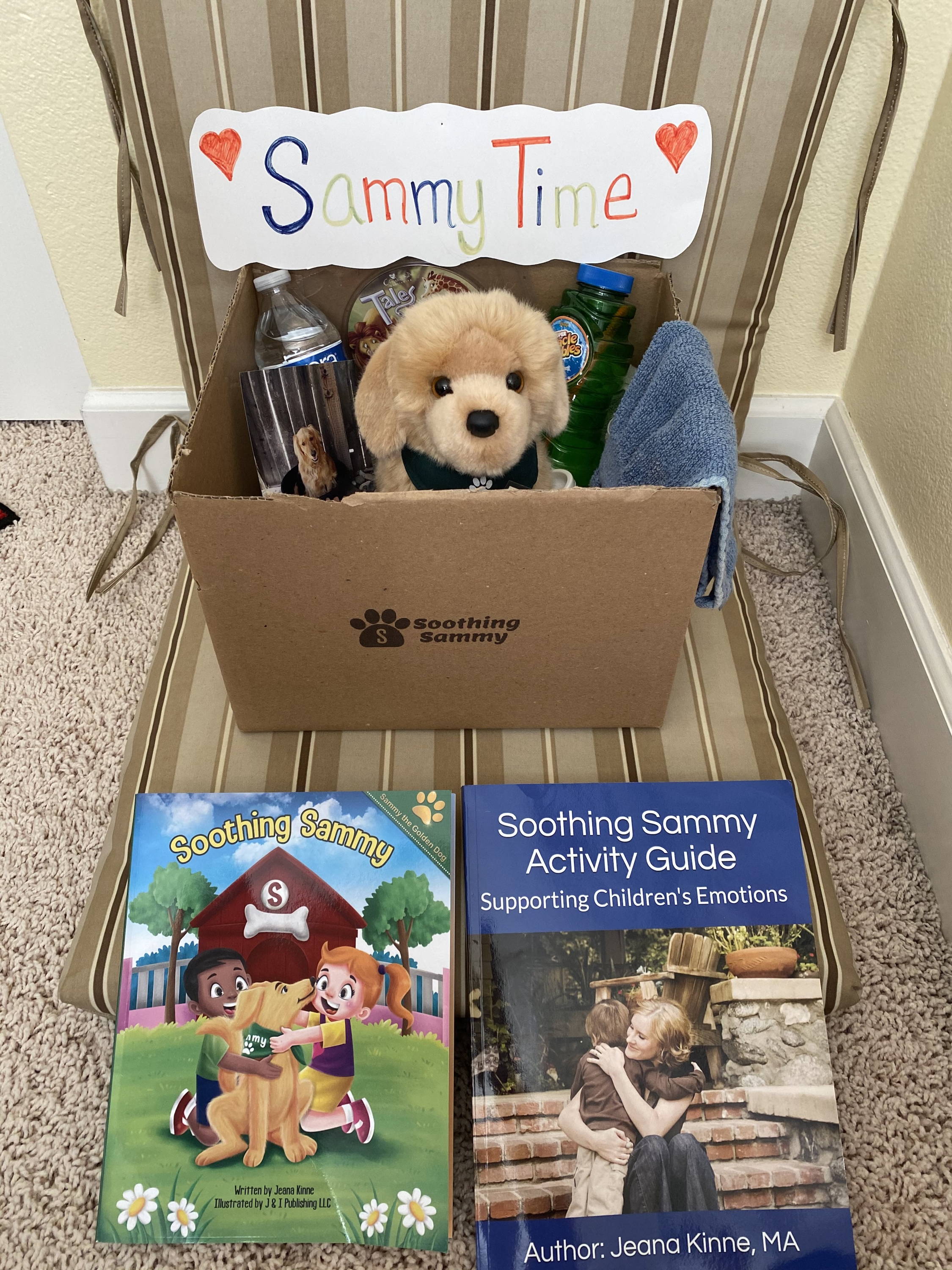 You can continue to live on the edge, waiting for your child to have their next tantrum.
OR
You can buy Soothing Sammy right now, for less than the cost of a new outfit, a program that will teach your child calm down skills that will help them throughout their entire lives!

As a BONUS, your child will learn Kindergarten Readiness concepts while completing the Soothing Sammy Activity Guide!
What if your child could tell you why they feel upset instead of screaming and crying?

Soothing Sammy teaches children how to navigate their feelings in a productive way by calming down, talking about their feelings and problem solving.
"I've fallen in love with Sammy's ability to calm my kids when they're upset. They are convinced that plush dog is the key to feeling better. Whether they had an argument with a friend, or struggled in school.... or lost a relative... even when they see me upset, they bring me Sammy .
Sammy vacationed with us last Christmas to see their grandfather for the last time. He soon passed away. Sammy stole my heart when my kids were sad and asking for Sammy - and he actually made them feel better." ❤"
-Starr