TEACH CHILDREN EMOTIONAL SKILLS THROUGH PLAY
Tantrums can happen at home, at school, at the park, at the grocery store... anywhere, anytime!
How can you help your kids? What are you supposed to do? You want your child to feel comfortable expressing their feelings, but do it in a positive and productive way.
Everyone has BIG emotions. Children don't want to tantrum, but some do because they don't know how to:
Calm Down (instead of scream).

Communicate (instead of walk away).

Problem Solve (instead of give up).
Let's teach our kids these skills in a way that is easy for them to understand and simple for you to implement.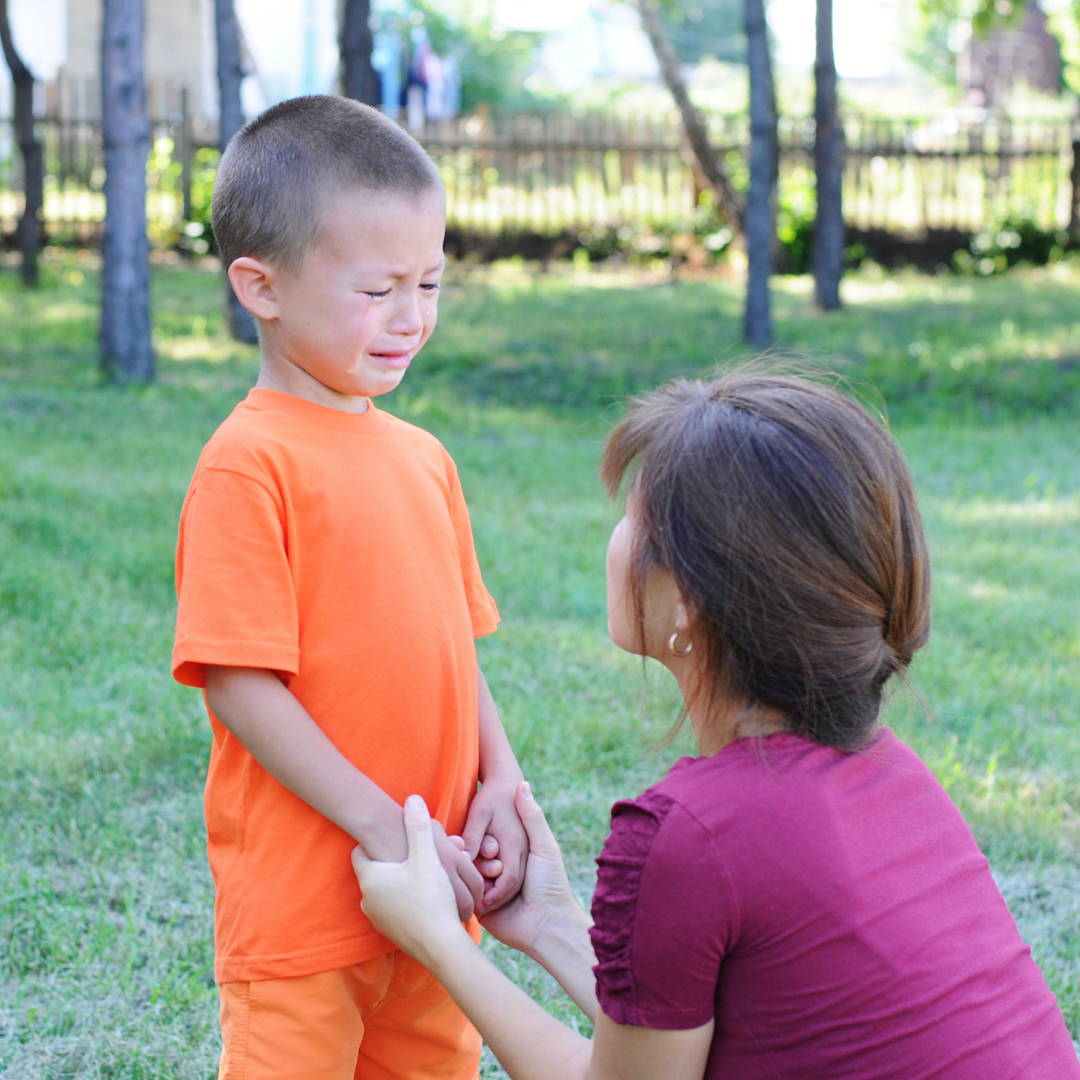 "Soothing Sammy" 4-Step Program:
I've only had "Soothing Sammy" for a week, but my daughter (3 year old) took to the method immediately and is calming down on her own! I love the resources that complement it. The additional book goes above and beyond in helping me understand emotions and how to help her properly express them. Great for EVERY family!"- Michelle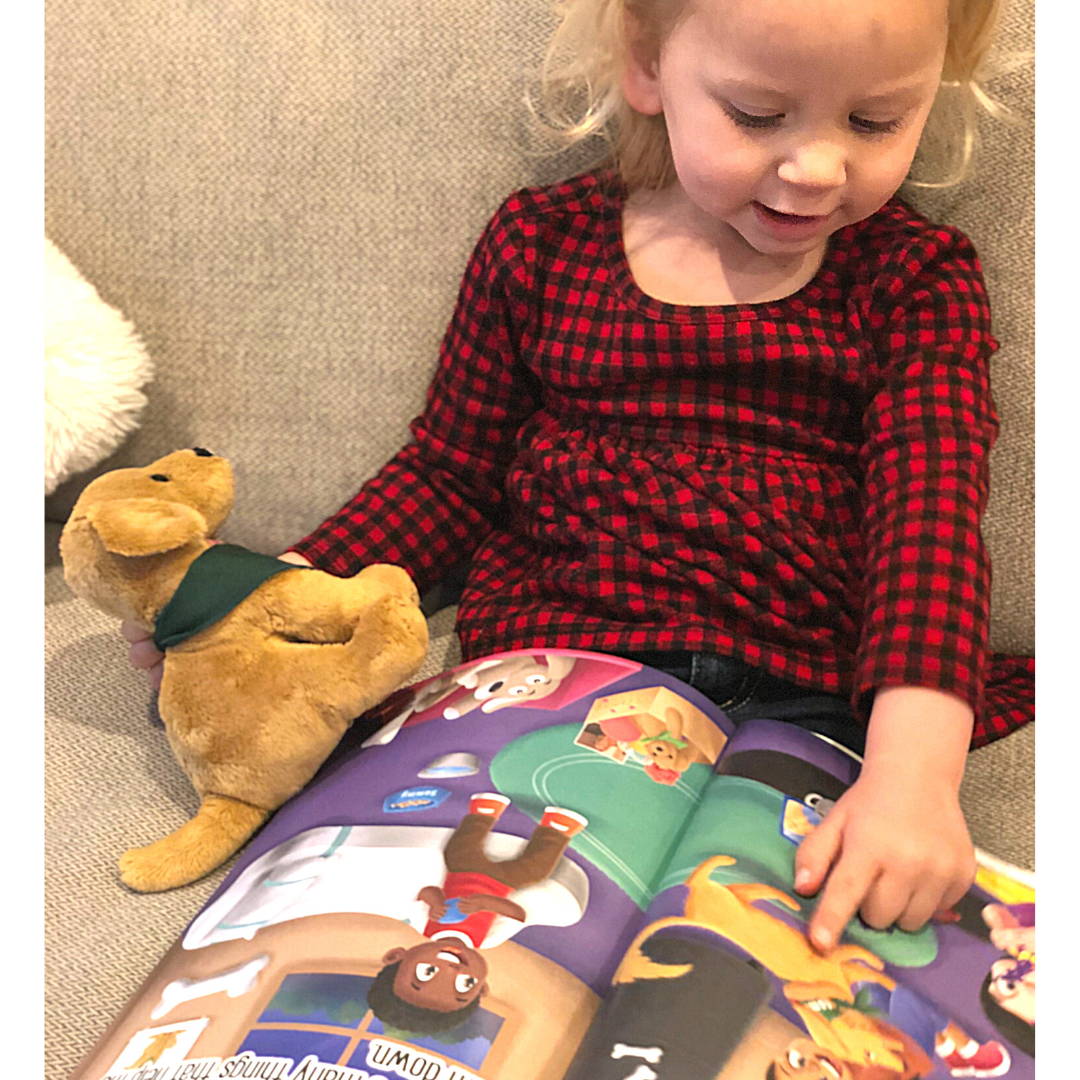 This colorful book teaches children how to calm down using common household items found in Sammy's house.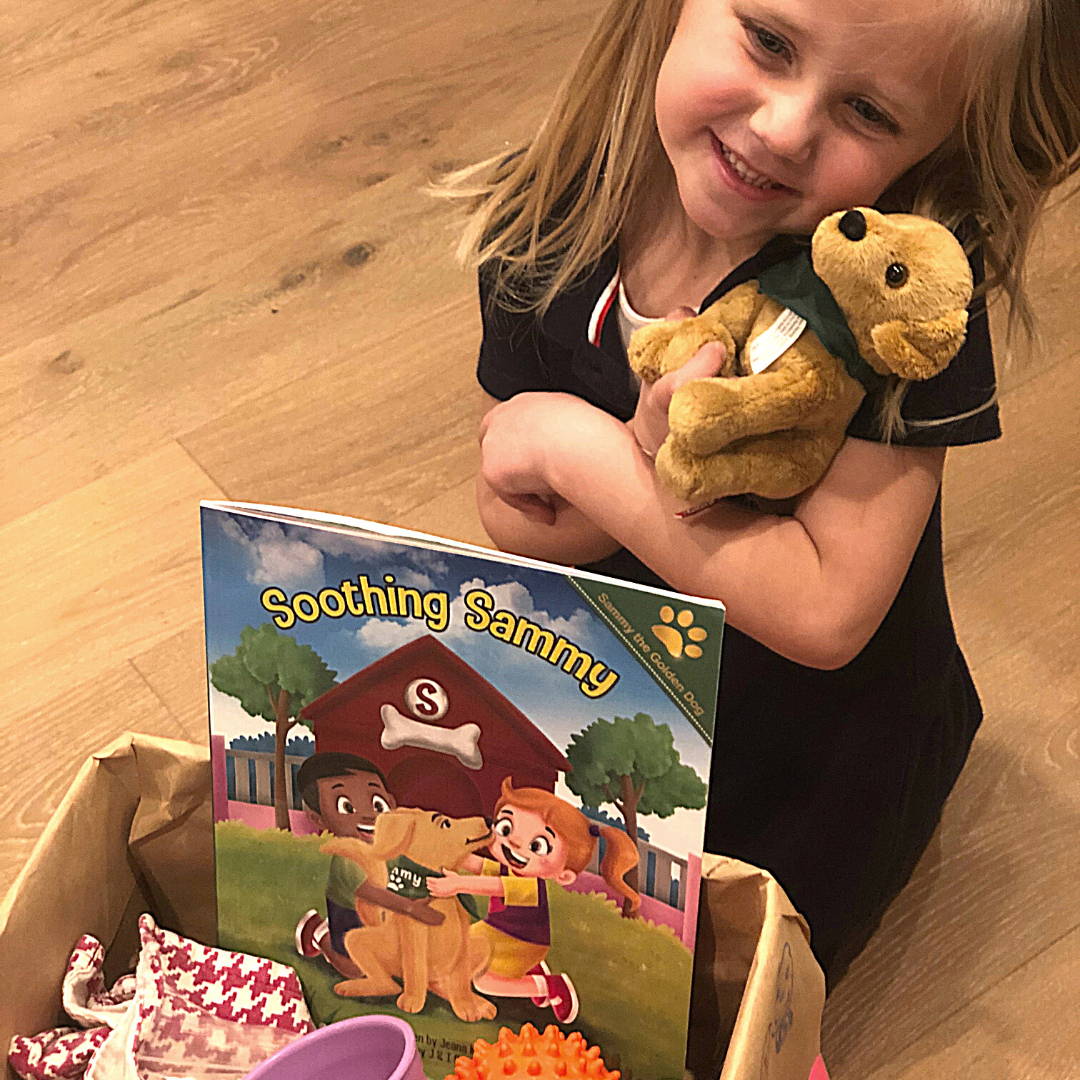 Build Sammy's house by decorating an empty box and filling with household items described in the book.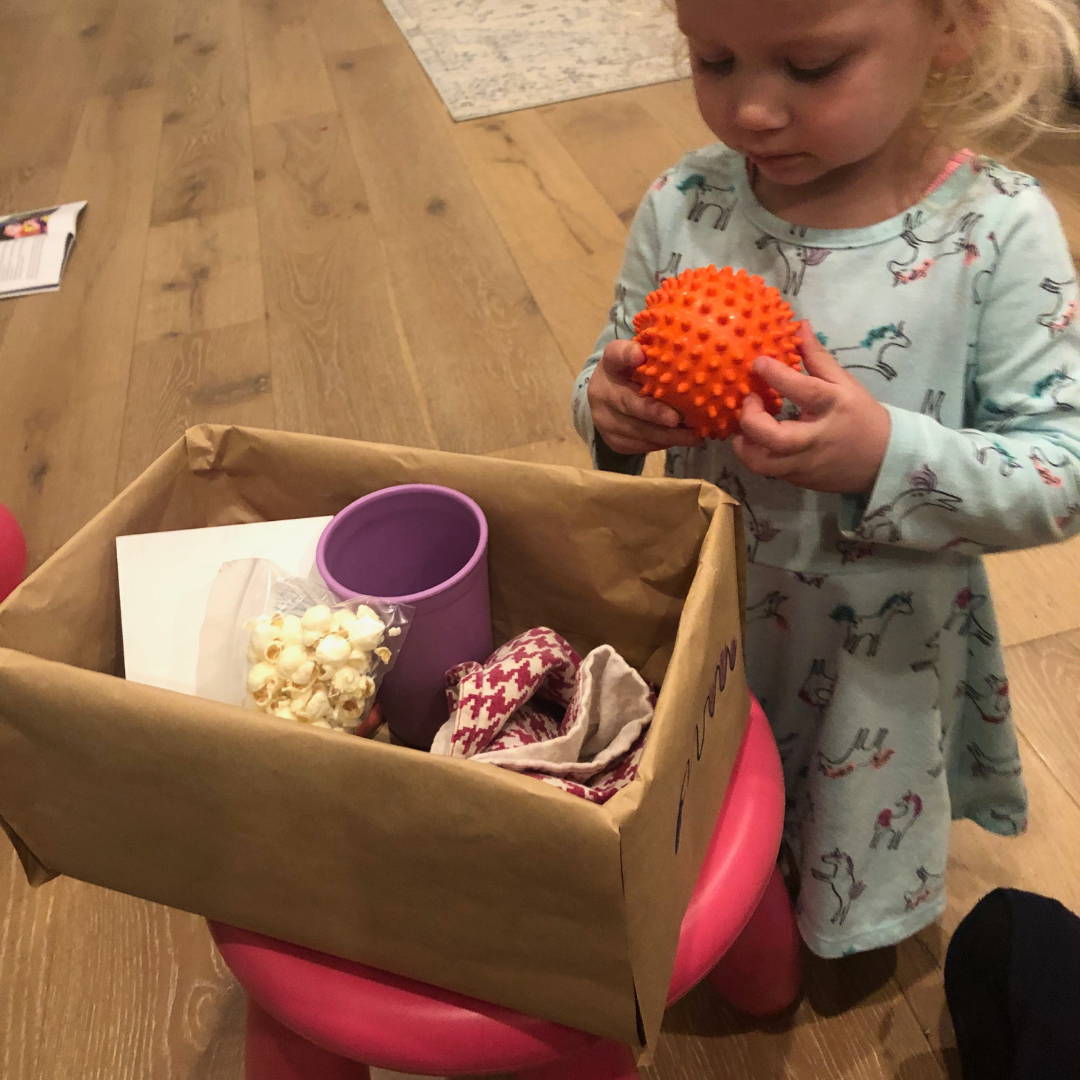 Redirect your children to Sammy's house for "Sammy Time" to calm down when they feel upset or overwhelmed.
4. HELP THEM PROBLEM SOLVE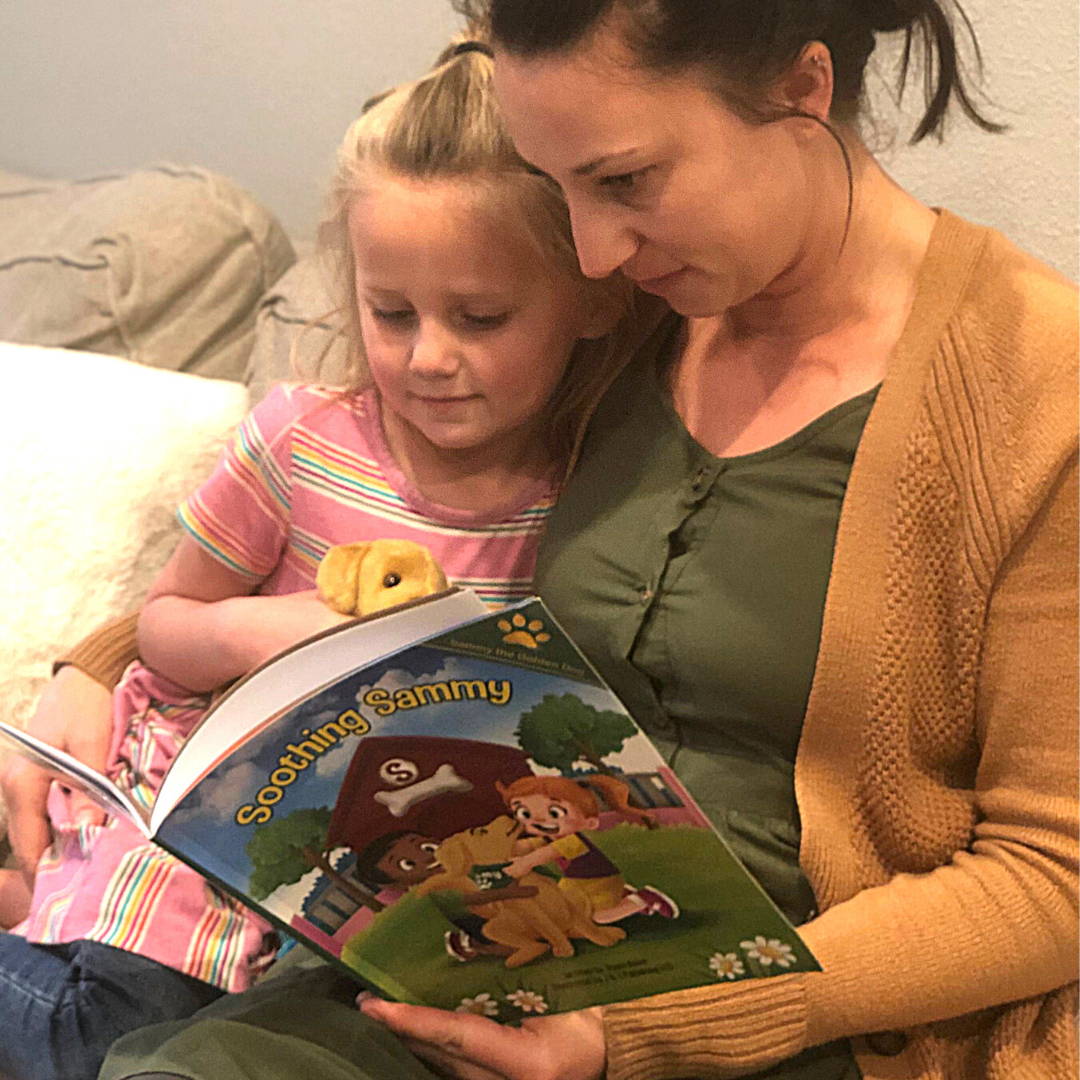 Once calm, ask them why they feel the way they do and come up with a solution. (Included emotions activities will help!)
"Before we got Sammy, my daughter became very emotional when she was upset. Then the magic happened... I purchased Soothing Sammy and just by saying "Sammy Time," she calmed down by herself, without me intervening. (As a mom of three this is huge!) It's so wonderful to have more positive interactions with my daughter again!" - Jennifer

Yesterday, my three-year-old was playing with her favorite yellow shovel in the sandbox when I asked her to come inside for lunch. I froze as I saw her nose cringe, knowing the screaming was about to begin.
Out of the corner of my eye I saw Soothing Sammy and thought, "It's worth a try!"

I said "Sammy Time" and her eyes lit up. Immediately, she took a deep breath and walked over to the Sammy house she built.
She remembered what she read in the Sammy story and used the items in the box to calm down. She gave the soft Sammy plush dog a big squeeze.
Magically, a few minutes later she was calm. I could tell that she was thinking.
She said, "Okay. Can I play in the sandbox again after I eat?"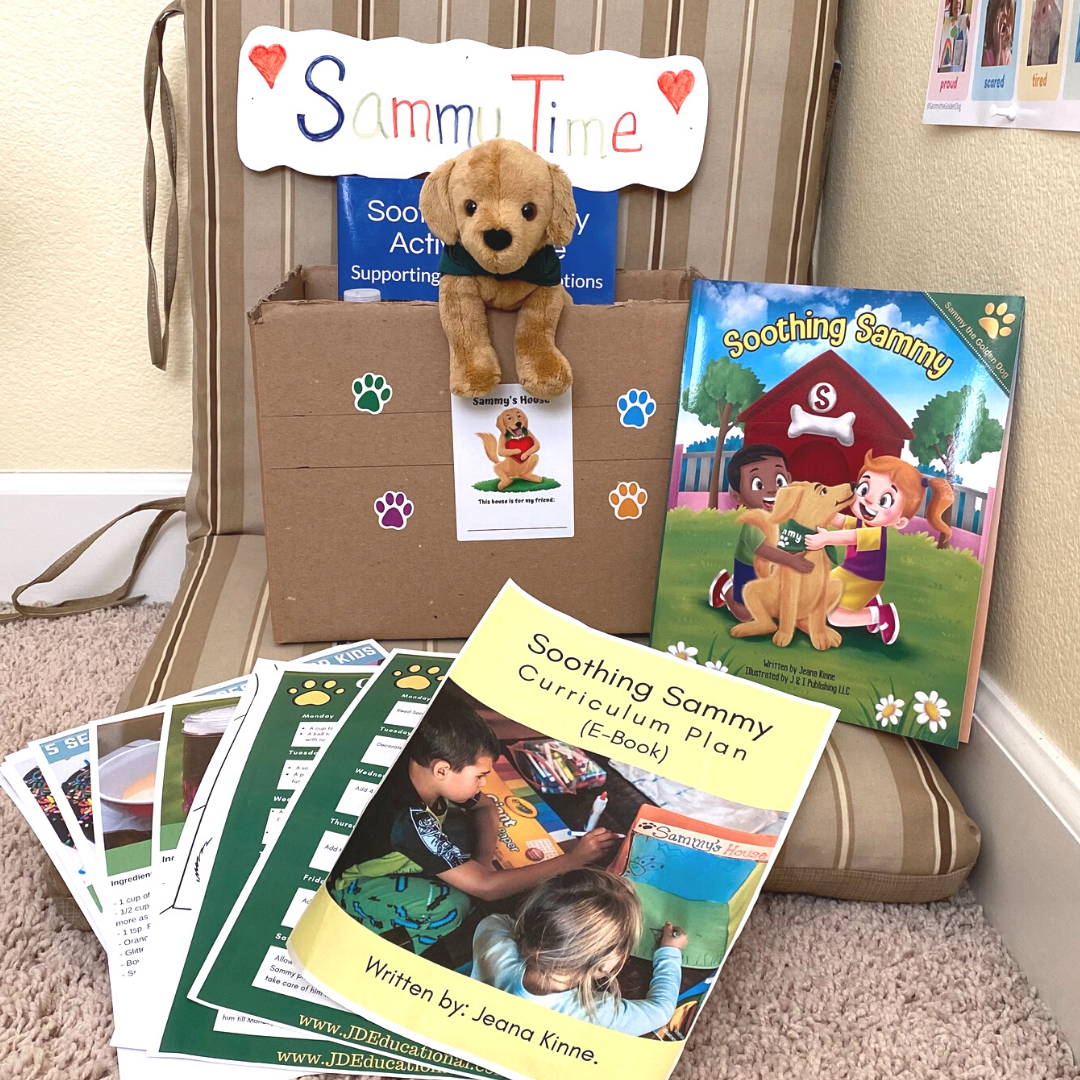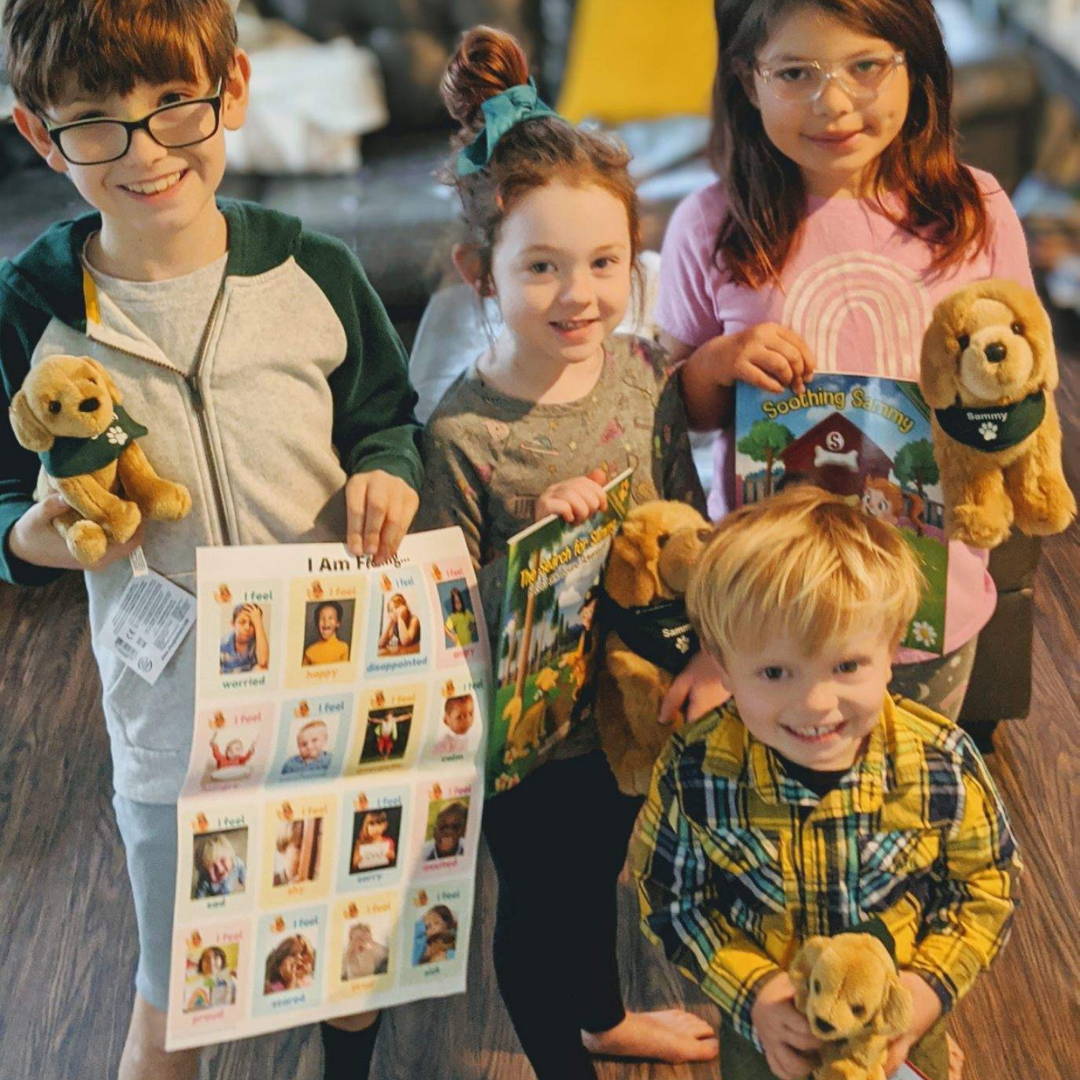 Shocked, I said "Yes!" and quietly thanked Soothing Sammy for teaching her how to calm down and communicate instead of tantrum!

This is an example of a story we hear from mothers all of the time!
You see, children aren't born knowing how to respond to their BIG feelings. It is up to us to show them how.

Your Child Can:
* Calm down (instead of scream).

* Communicate their feelings (instead of give dirty looks).
* Solve the problem (instead of stomp away).
Using colorful pictures, simple phrases and a play based approach, "Soothing Sammy" is simple for you to implement and easy for your kids to remember!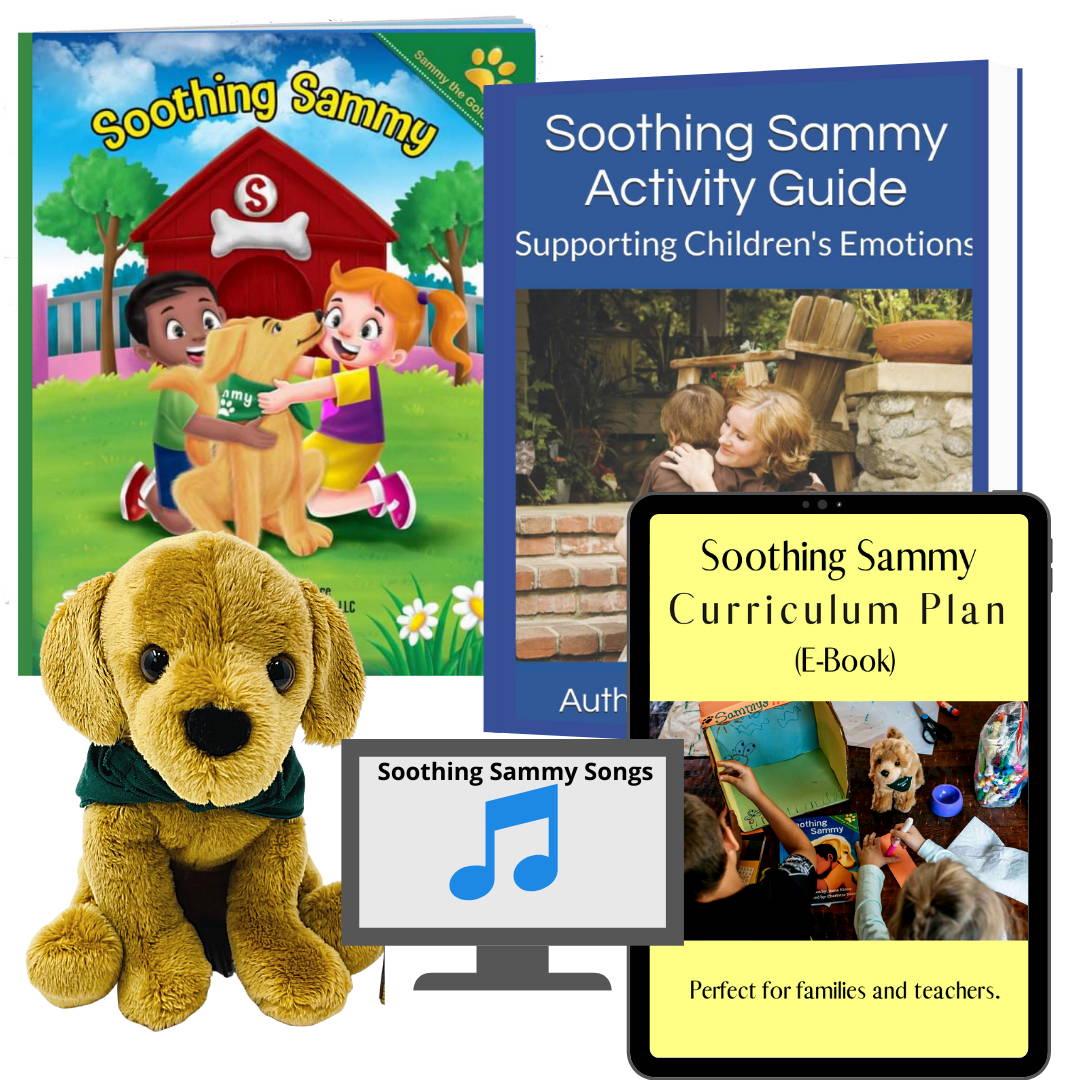 1. Children's Book - The colorful photos and simple story is perfect for toddlers, preschoolers and elementary aged children.
2. Soothing Sammy Plush Dog (Golden Retriever) - Meets and exceeds all US safety Standards for children ages 2 years old and up. It's machine washable and measures 5" × 6" × 4."
3. Sammy Music (MP3 Version): Enjoy 3 Sammy Songs that teach your children that Sammy is their friend!
4.Emotions & Feelings Activity Book and Emotions Poster - Teaches children how to identify feelings in themselves and others through play. It also includes learning games and activities that support positive experiences during everyday routines (shopping, cleaning, eating, etc.)
5. Soothing Sammy Curriculum E-Book (Digital PDF) - Introduce Sammy to children in a way they will remember what it is for. Includes Sammy corner print-outs, coloring pages and sensory activities.
OUR "SOOTHING SAMMY" COMMUNITY!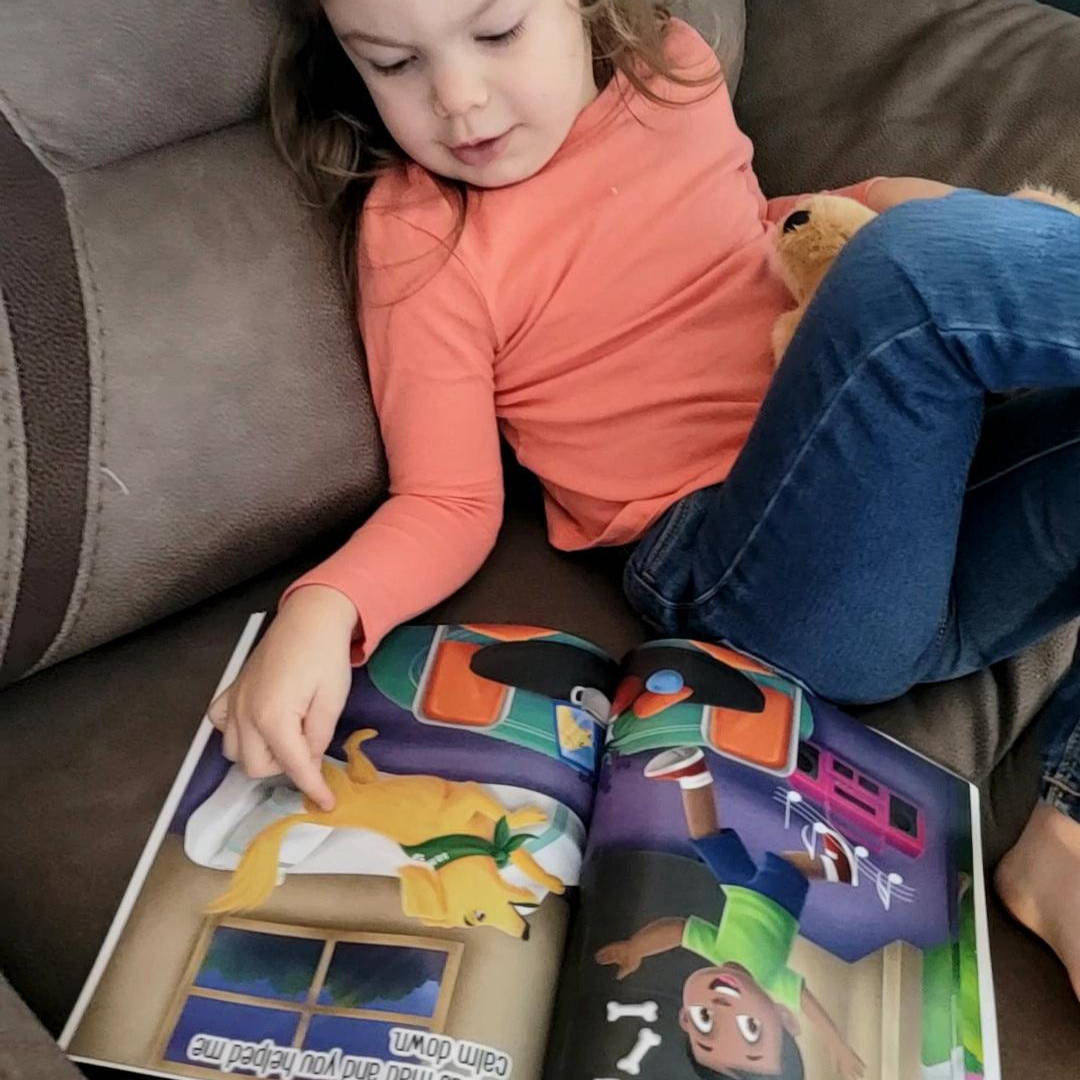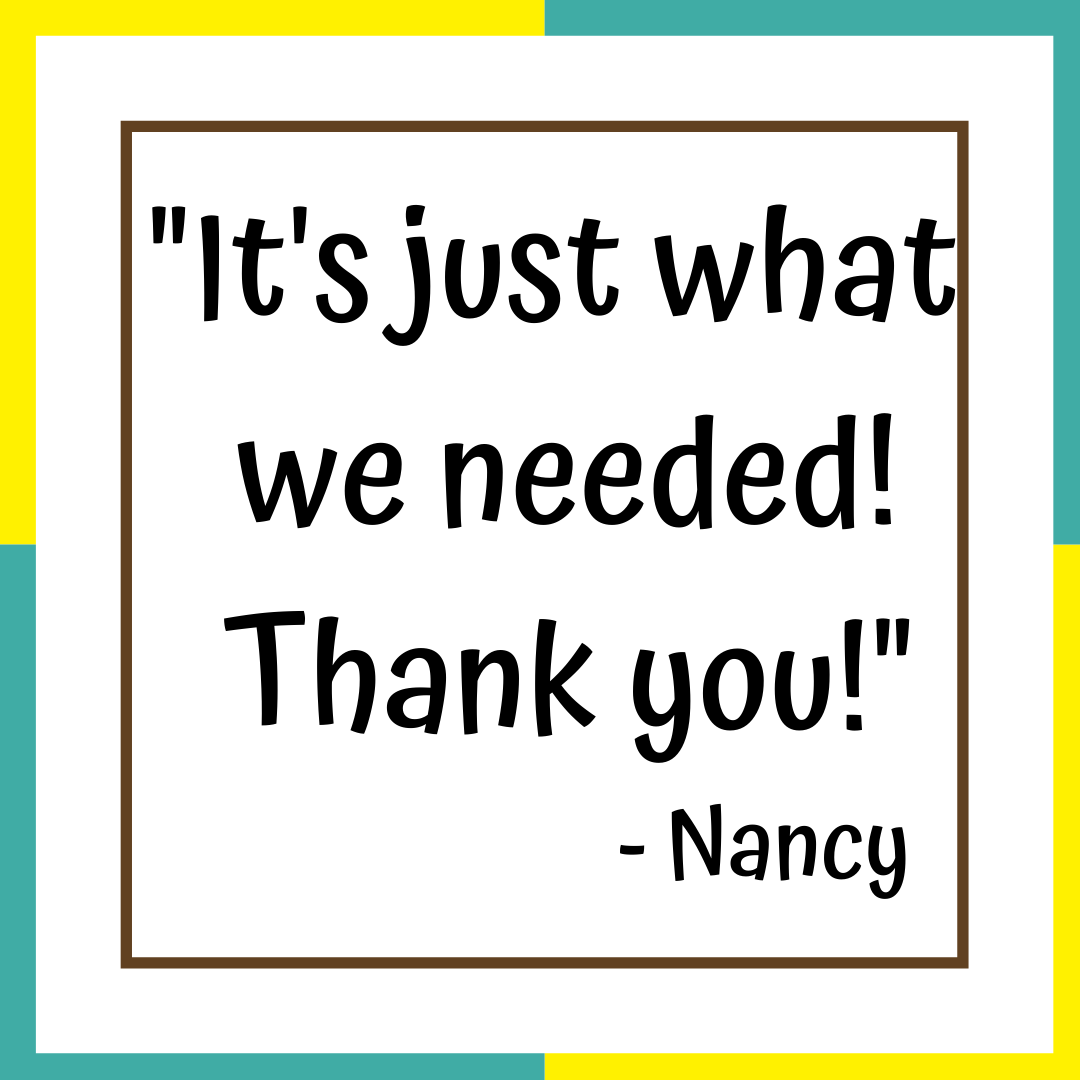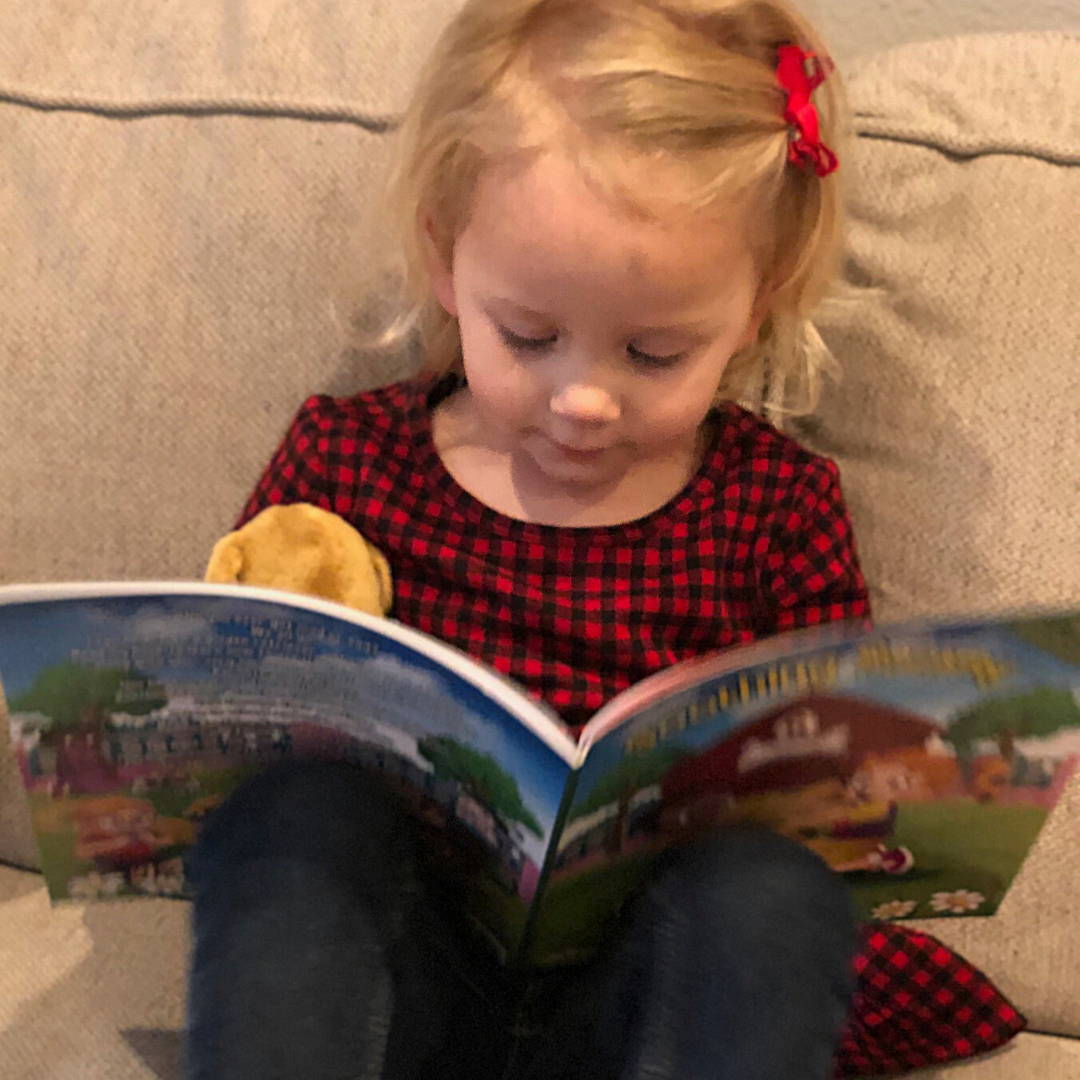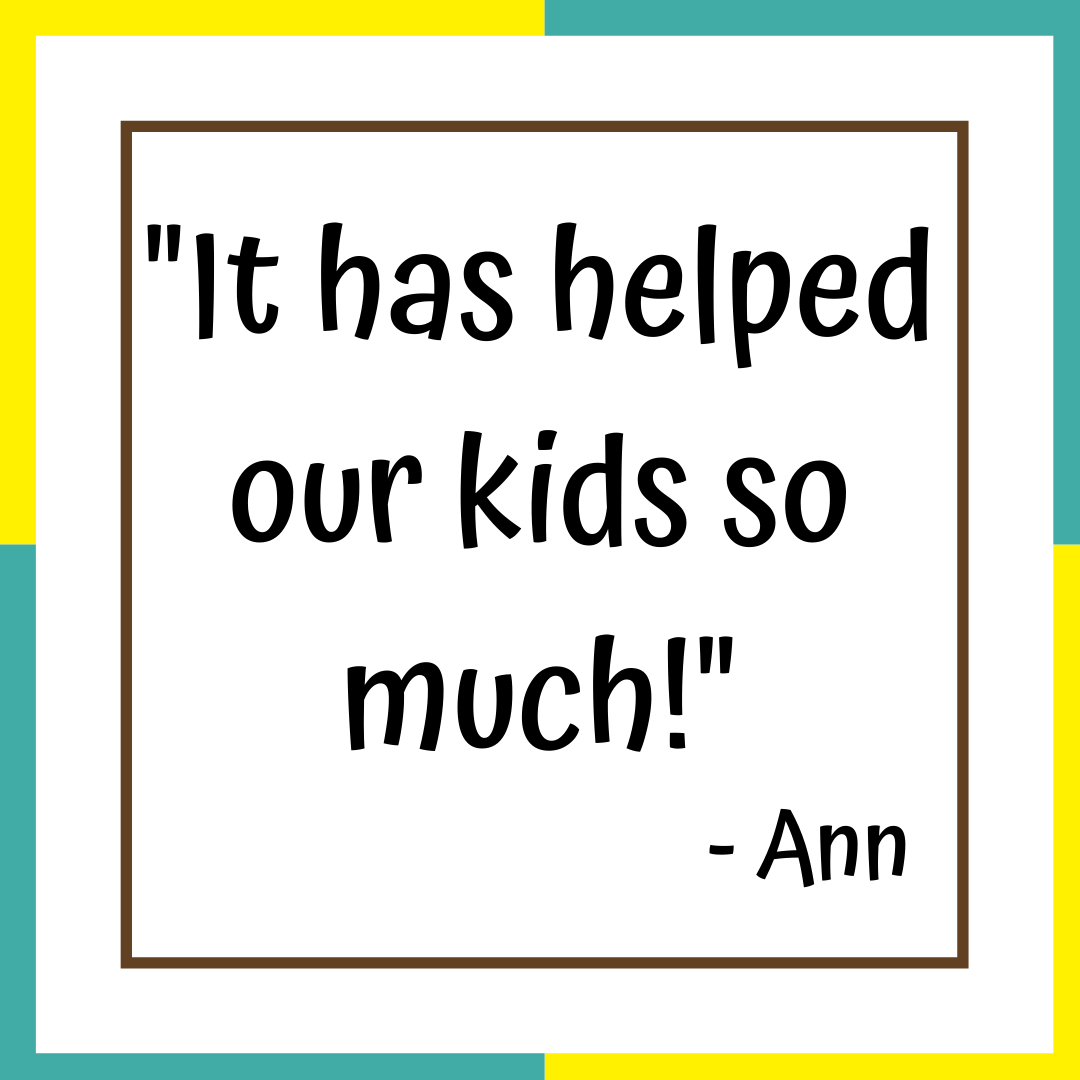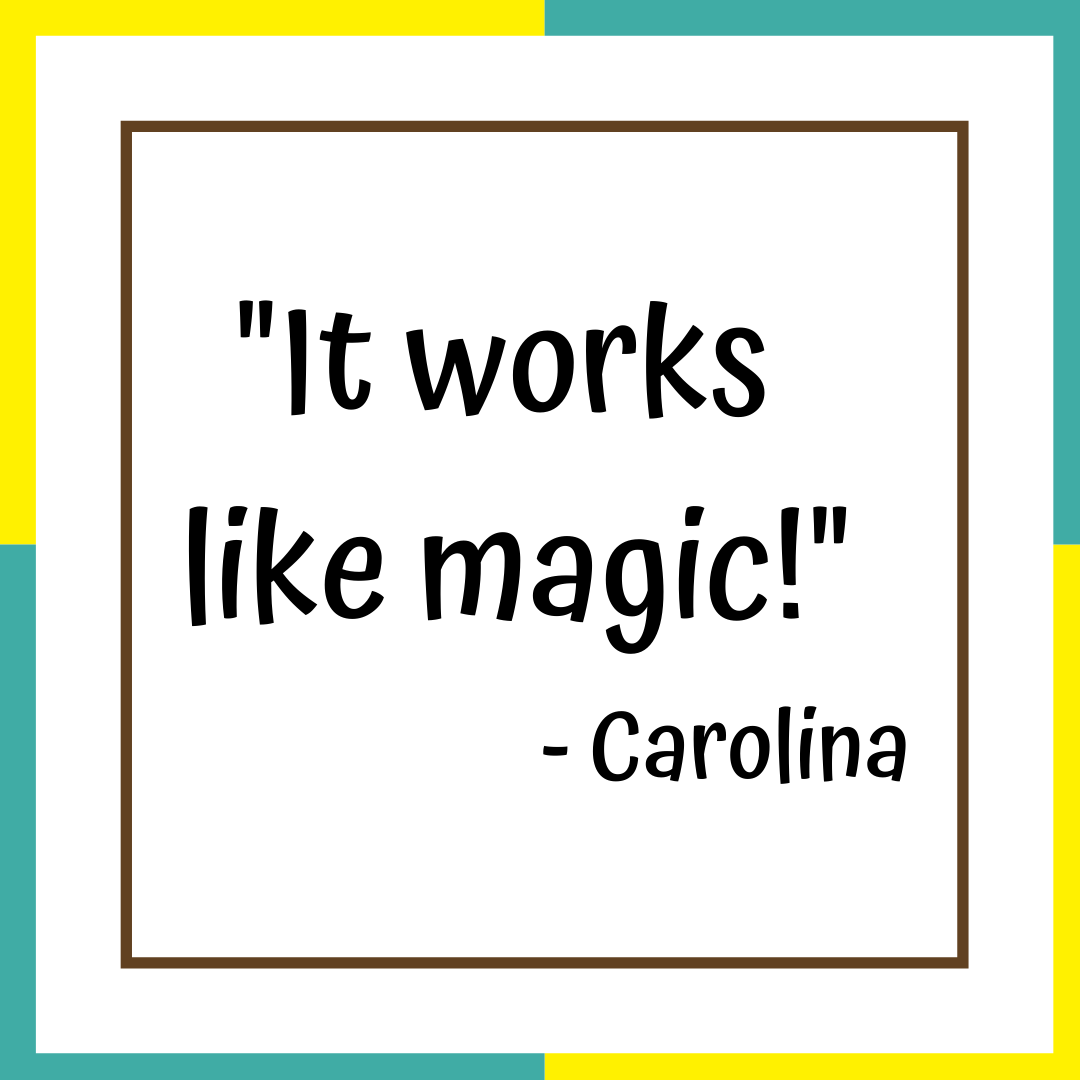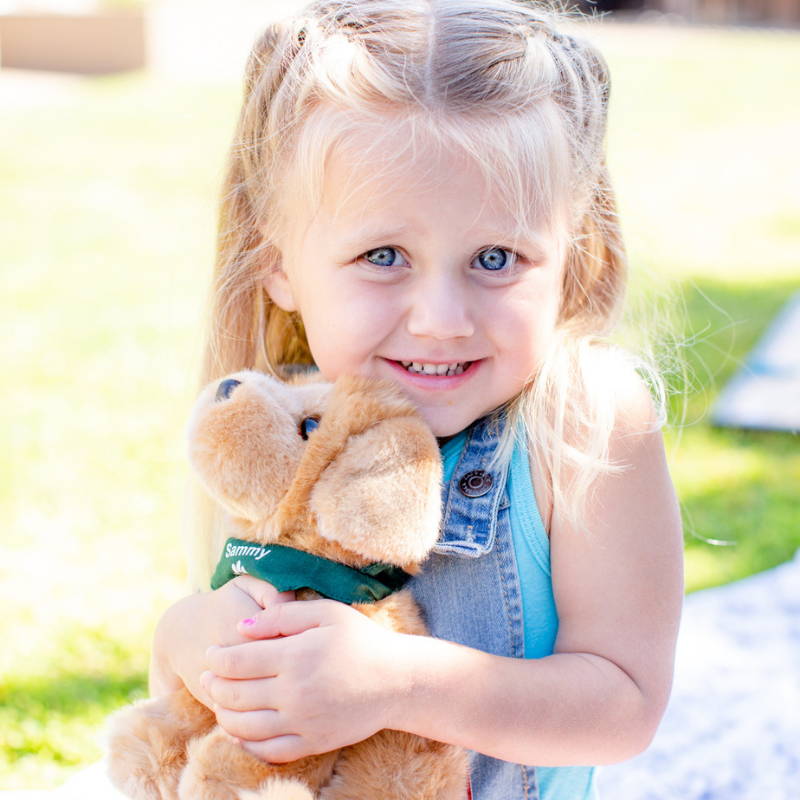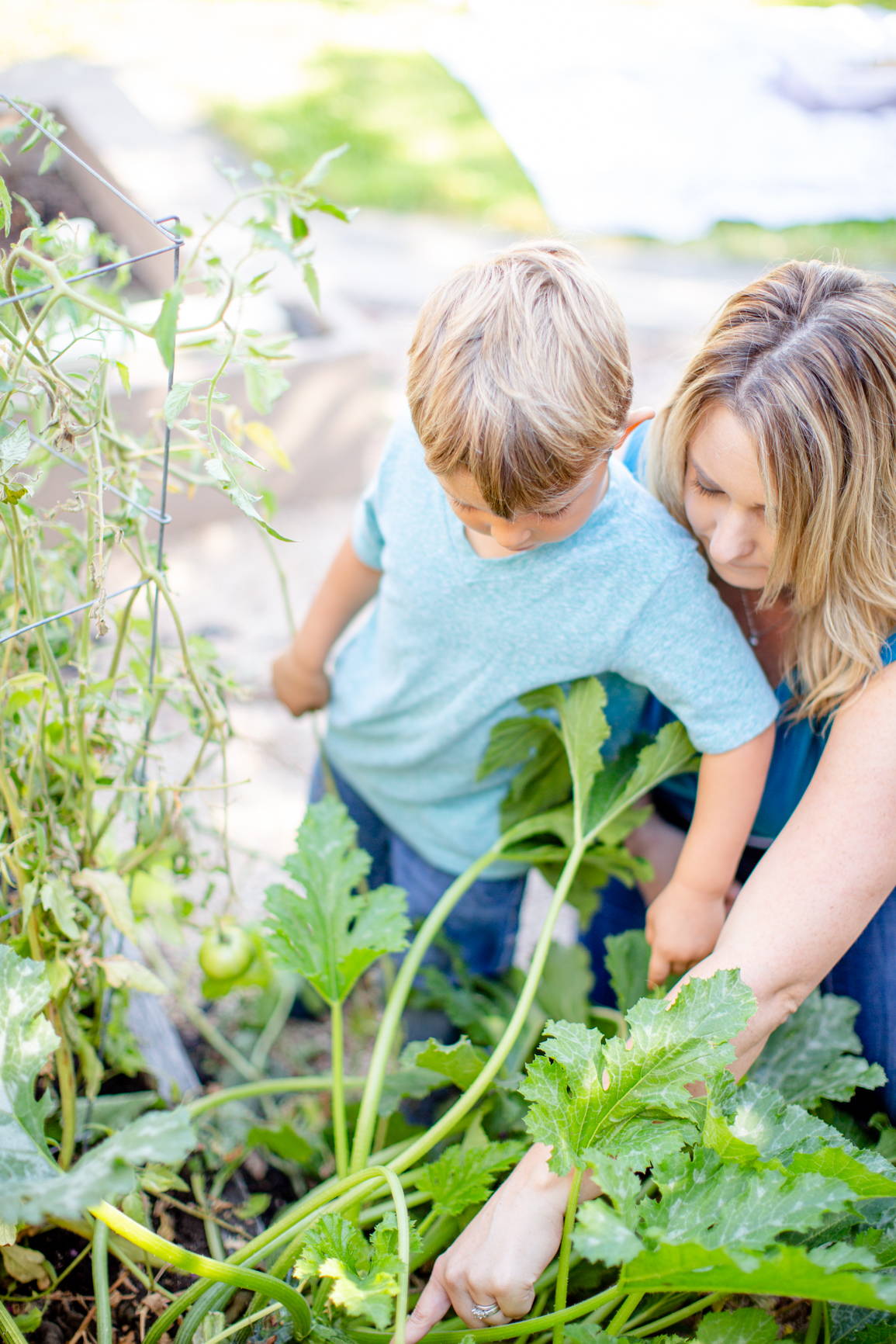 The Soothing Sammy Series was created by Jeana Kinne, a veteran preschool teacher and director. She has over 18 years of experience in the Early Childhood Education field. Her Bachelors Degree is in Child Development and her Masters Degree is in Early Childhood Education.
She has spent over 10 years as a coach, working with Parents and Preschool Teachers, and another 10 years working with infants and toddlers with special needs.
Her goal is for all children to have access to quality learning opportunities that support academic, social and emotional development.