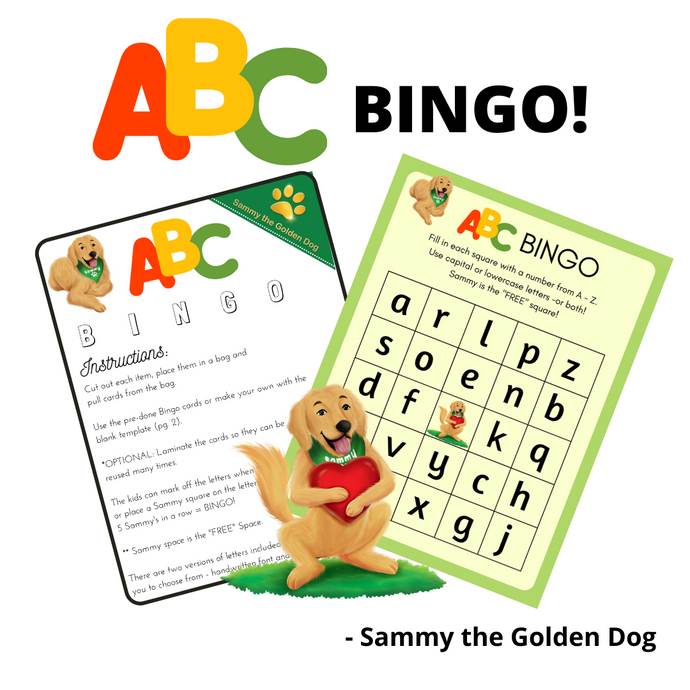 Sammy the Golden Dog ABC BINGO
Sammy the Golden Dog loves to teach new skills through play! 
This 17 page BINGO PDF is the perfect way to teach letter and sound recognition!  It includes:
* Lowercase BINGO cards.
* Uppercase BINGO cards.
* Blank BINGO cards so you can fill in letters you want to work on.
* Sammy BINGO squares for covering letters. 
* AND MORE!