Sammy the Golden Dog Books and Activities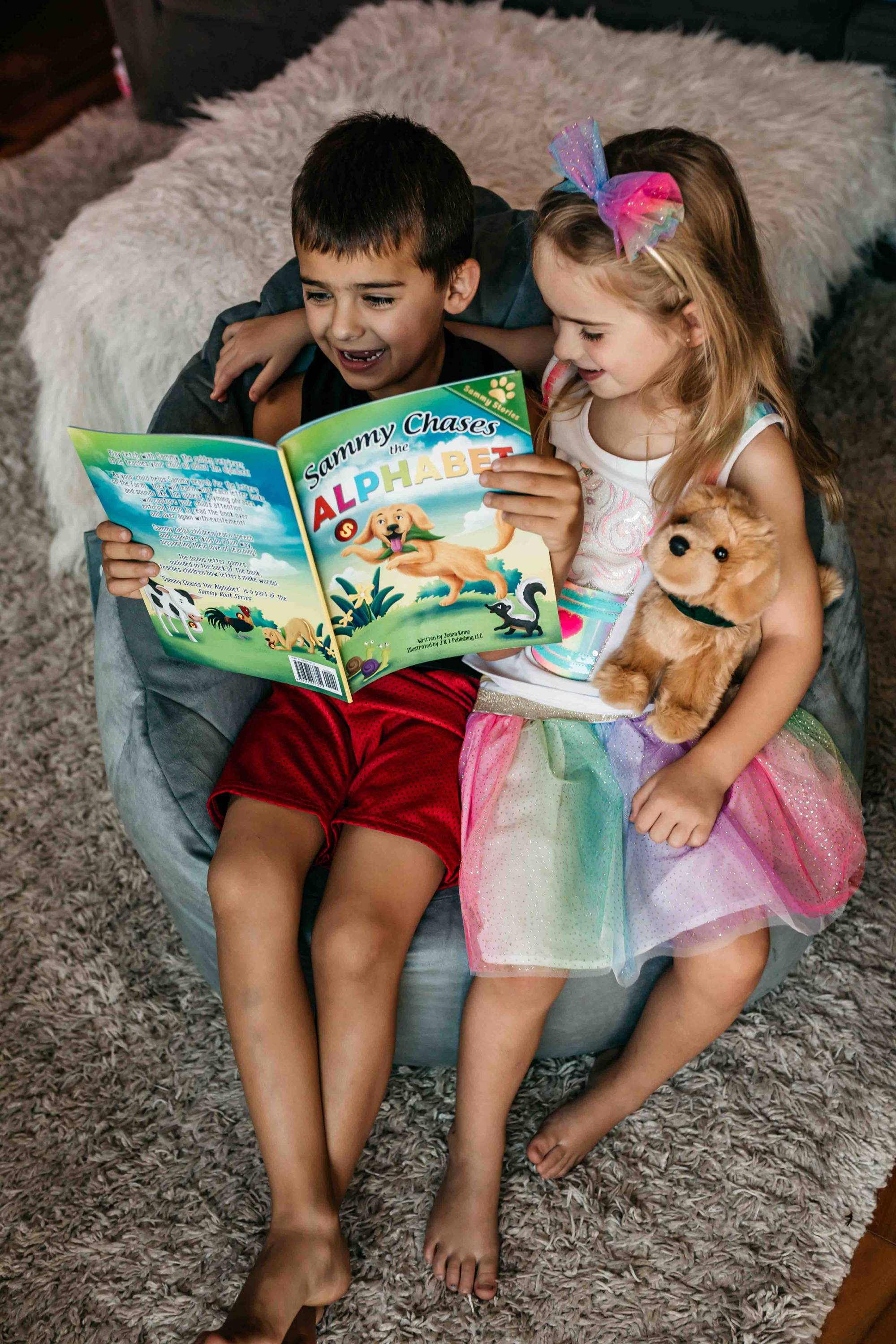 Sammy the Golden Dog stories are used in the classroom and at home to encourage learning through play.
Jeana Kinne, MA, Early Childhood Specialist, created these engaging stories, colorful illustrations and playful games (included in the back of every book) to make learning fun for everyone!
Watch this video to see her most recent interview about the Sammy stories.