Sammy the Golden Dog Books and Activities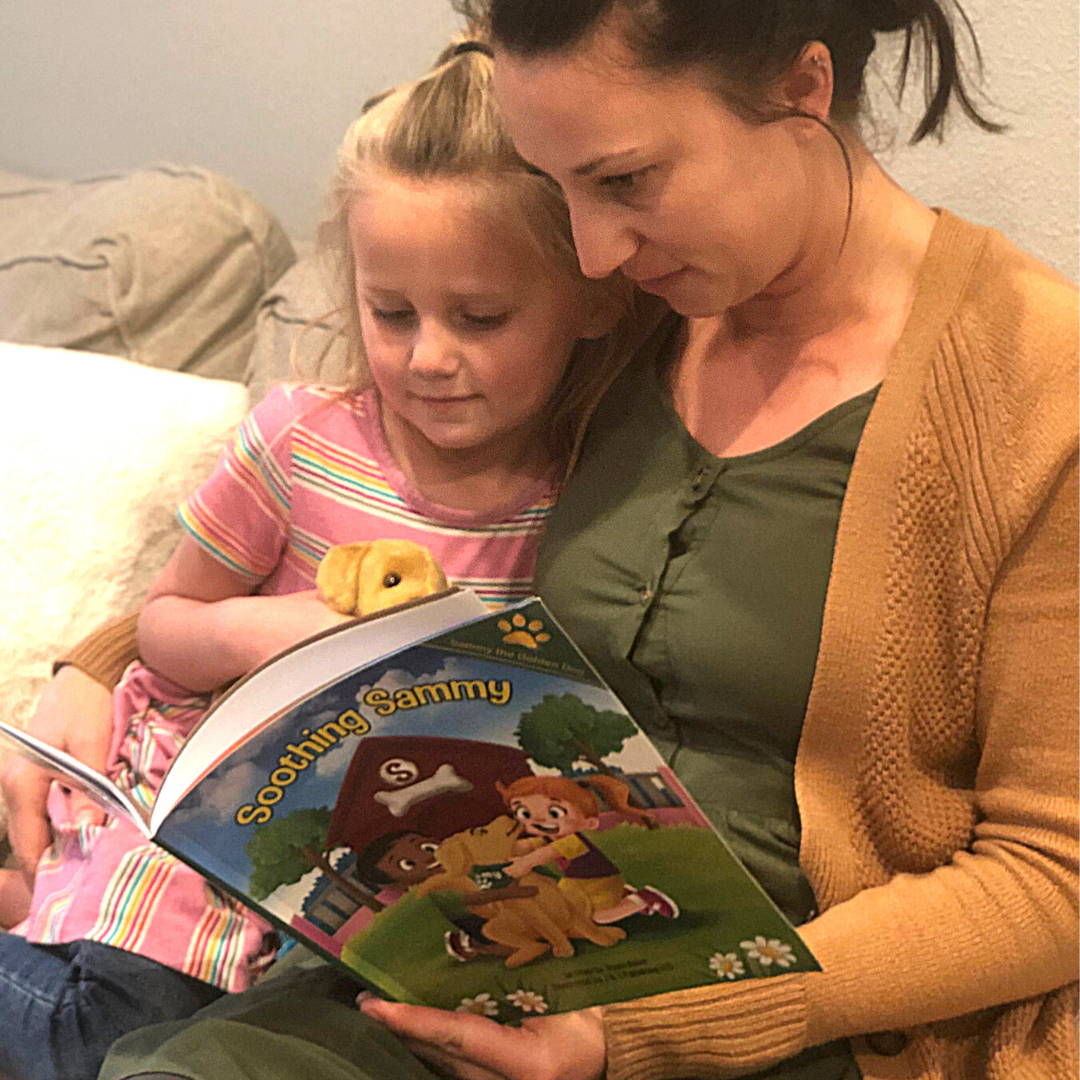 Through colorful, engaging stories and simple games, Sammy teaches children:

1. Soothing Sammy - Emotions: How to calm down instead of tantrum.
2. Sammy Chases the Alphabet- ABC'S: Letter identification, sounds and pre-reading skills.
3. The Search for Sammy - Safety: How to stay safe if they ever become lost.
4. Sammy Goes to Preschool- Friendship: That everyone is unique and special.
Perfect for children ages 2 through 6, Sammy the Golden Dog stories are used in the classroom and at home to encourage learning through play.
Jeana Kinne, MA Early Childhood Specialist, created these engaging stories, colorful illustrations and playful games (included in the back of every book) to make learning fun for everyone!